GET THE BUNDLE FOR JUST $99
A collection of intentional resources to help
 families celebrate easter
Step #2
Choose & Customize resources
Step #3
Share with families in your church
 8 Easter resources to engage families this easter season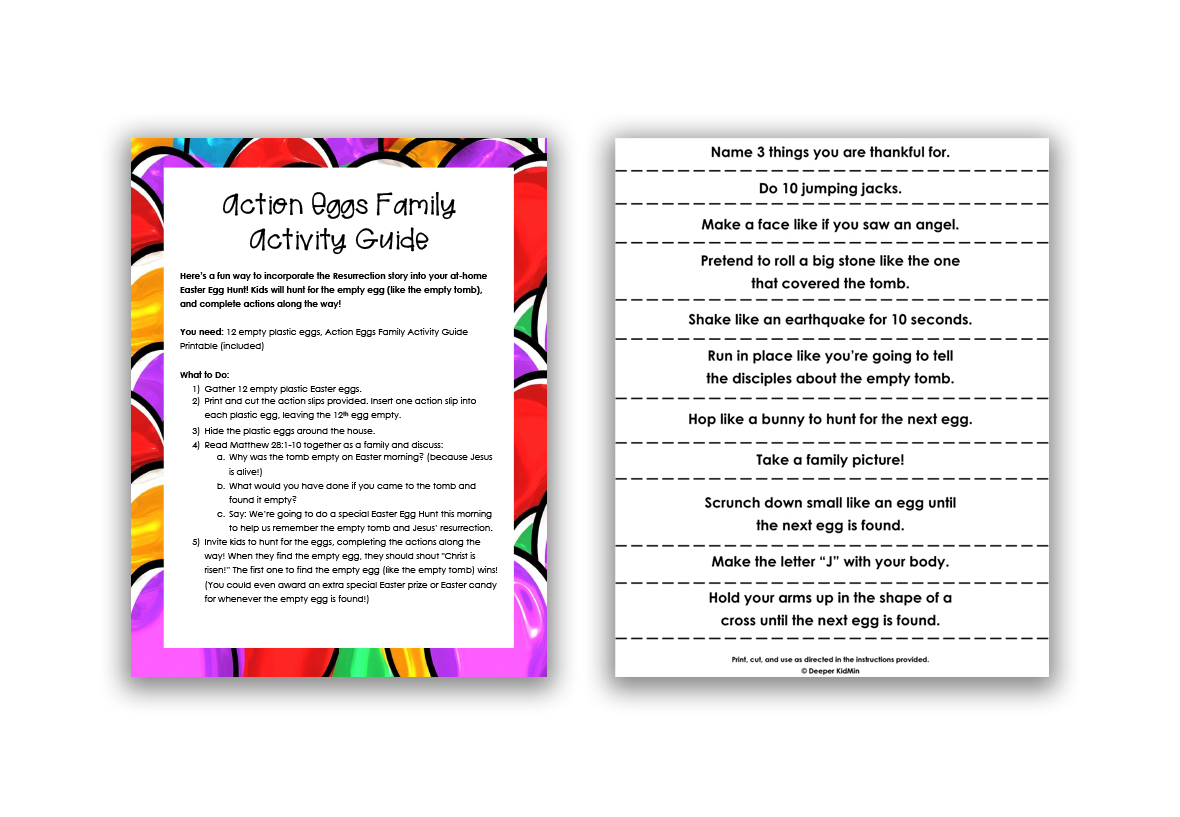 Action Eggs Family Activity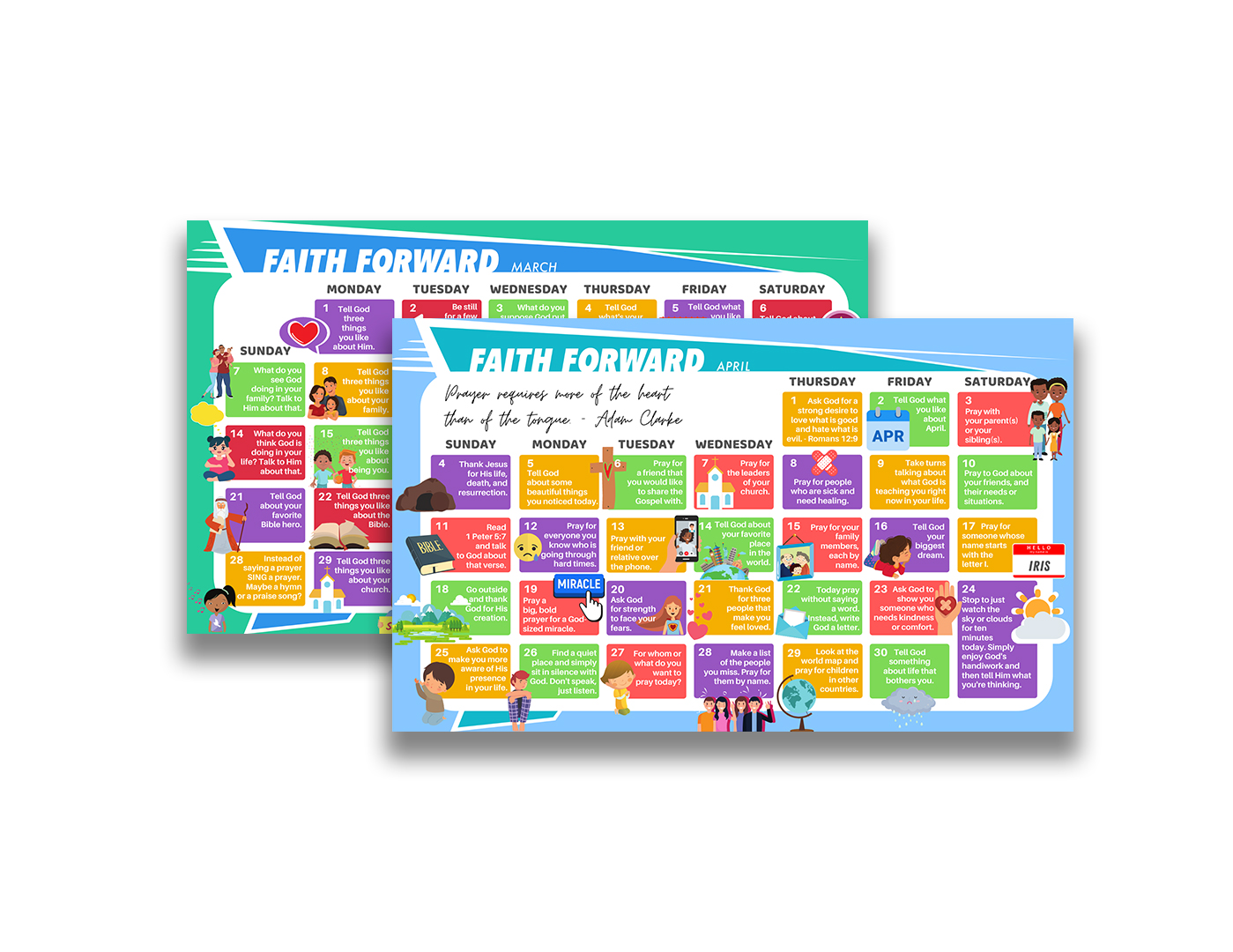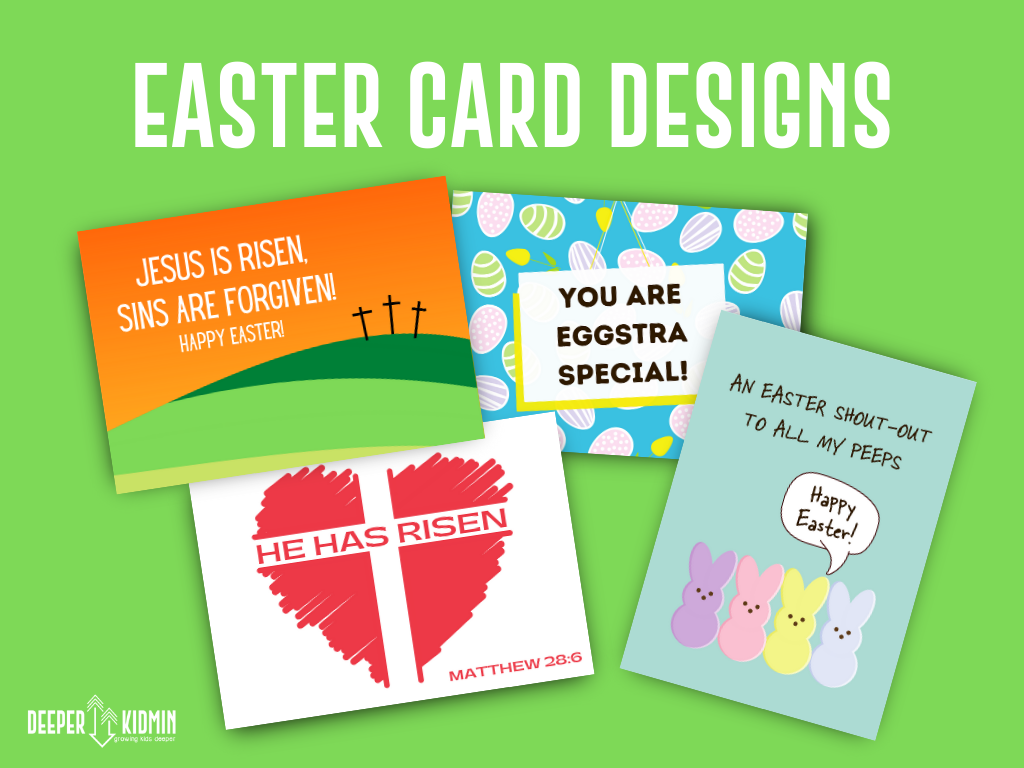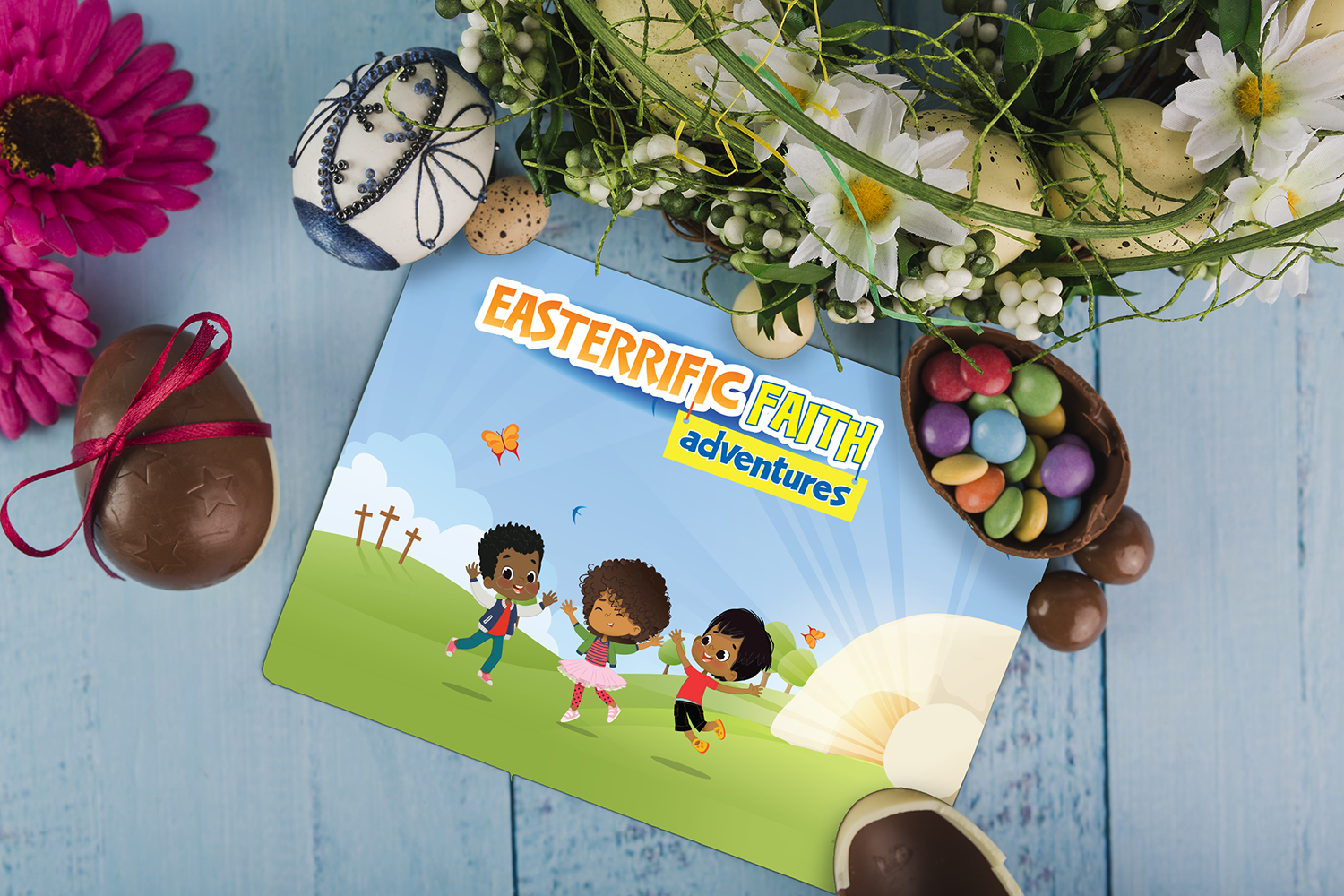 EASTERrific Faith Adventures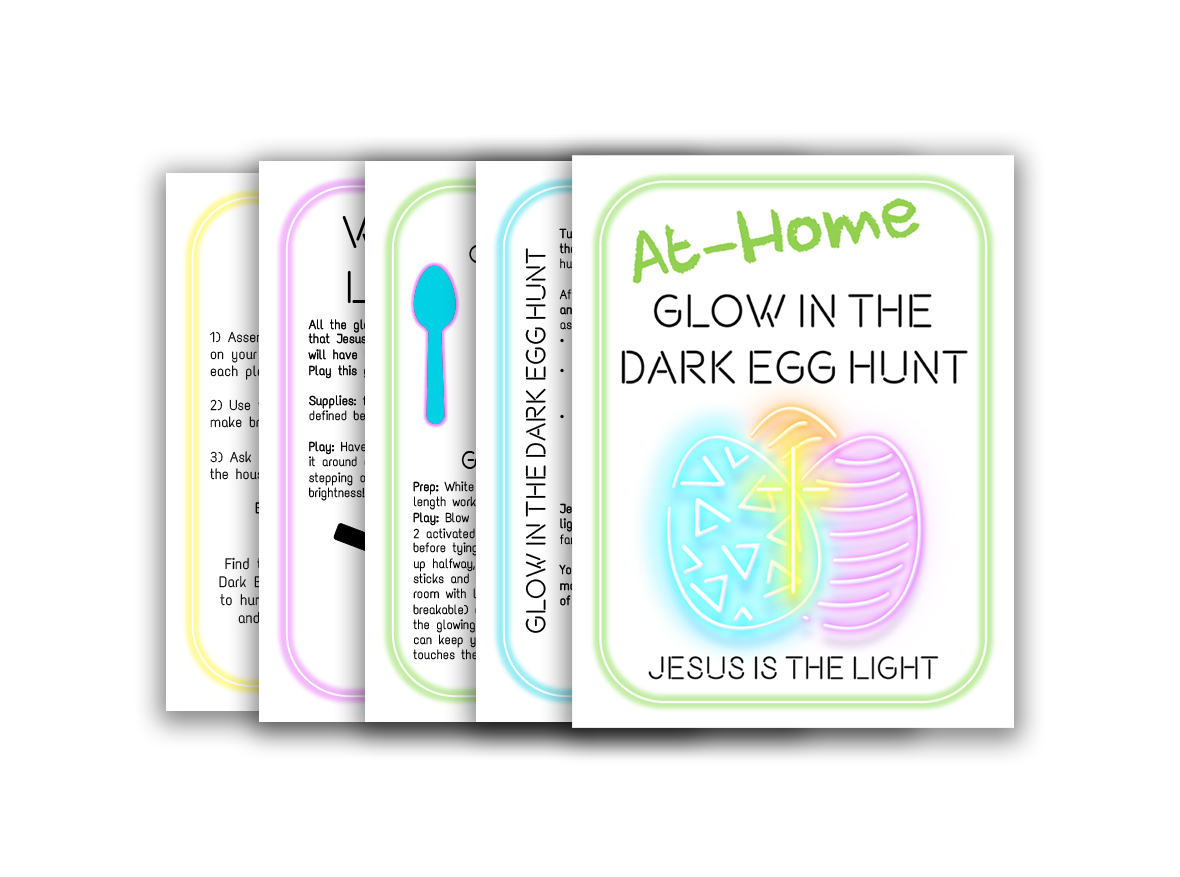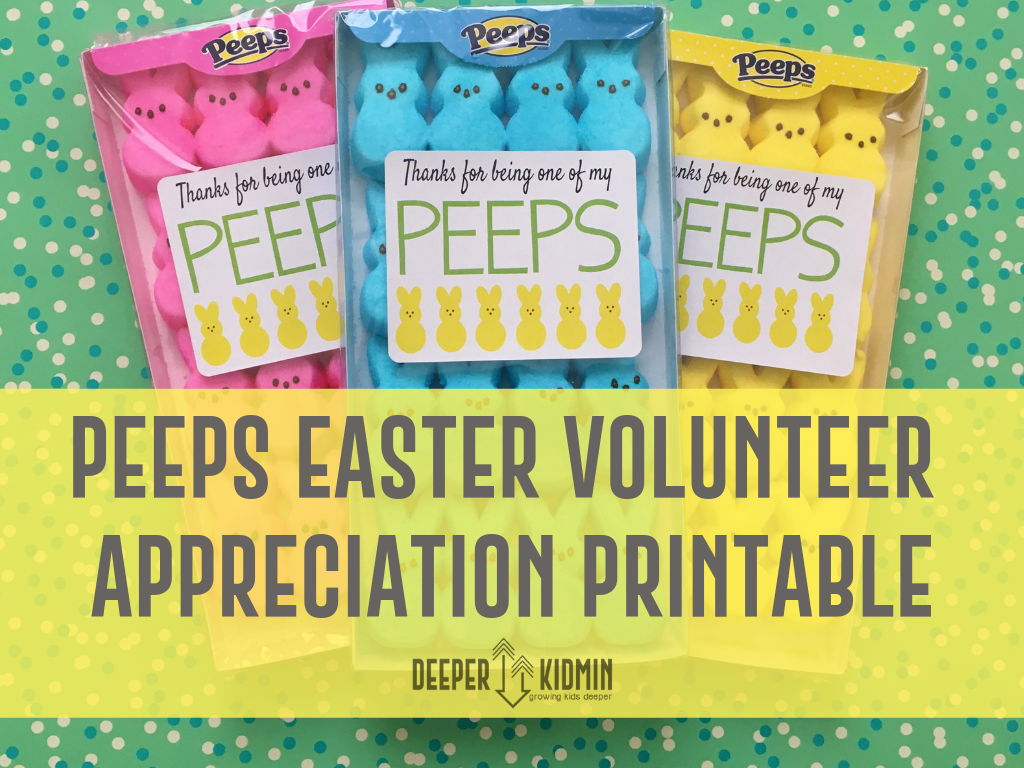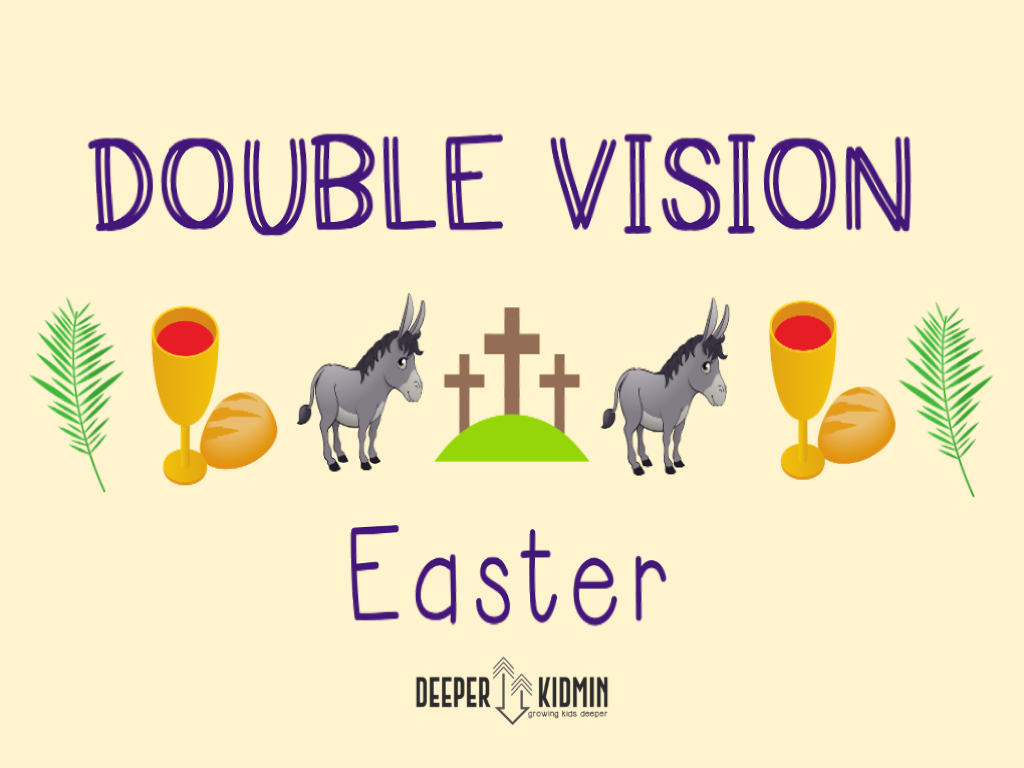 Double Vision: On-Screen Game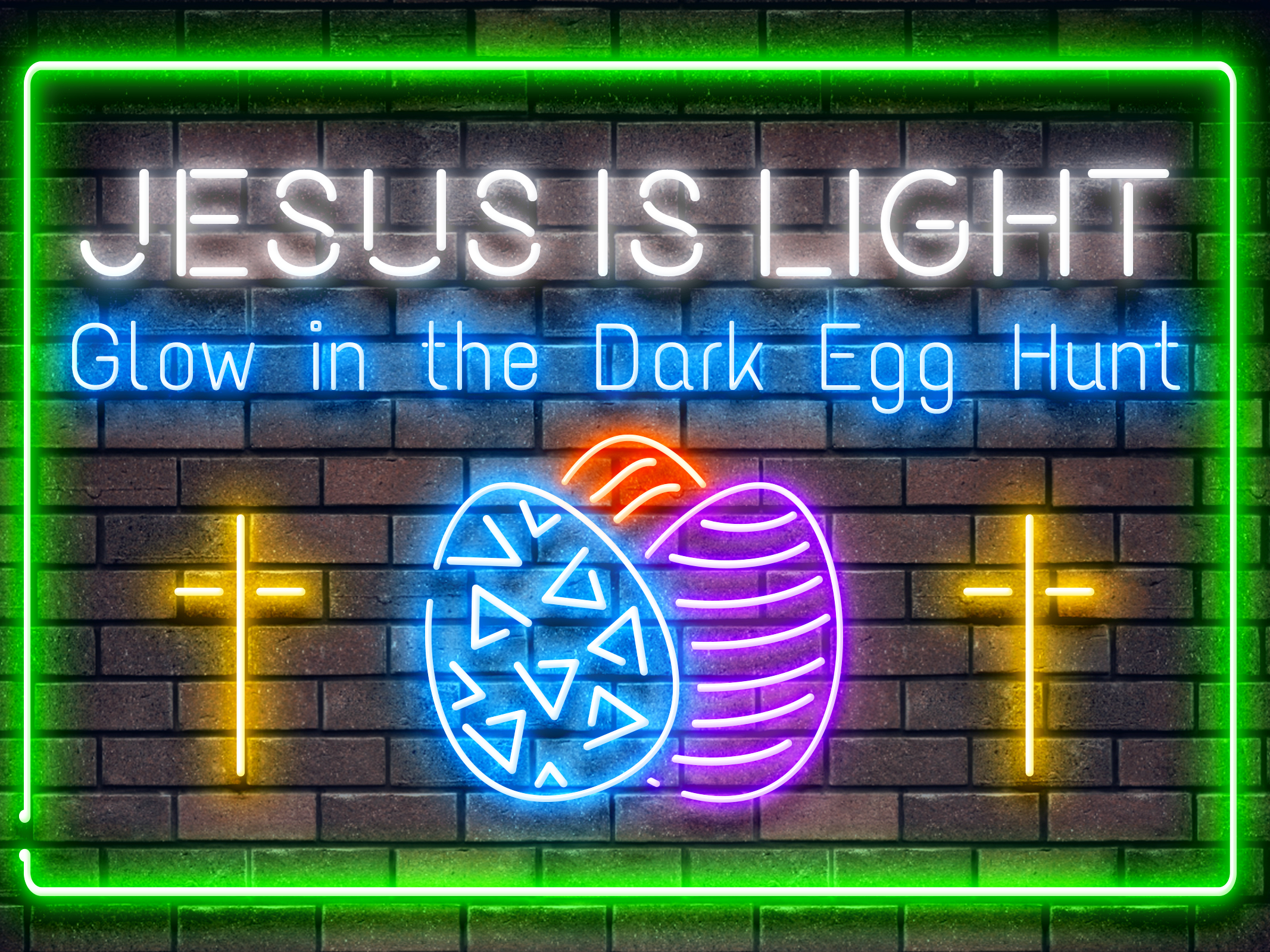 GET THE BUNDLE FOR JUST $99
Action Eggs Easter Family Activity
Here's a fun way to invite families to incorporate the Resurrection story into their at-home Easter Egg Hunt! Kids will hunt for the empty egg (like the empty tomb), and complete actions along the way!
Families will need: 12 empty plastic eggs, Action Eggs Family Activity Guide Printable (included in this download)
Email the Action Eggs Family Activity Guide PDF to your families using the email template provided. Families will read the Resurrection story together, then hunt for their eggs. They complete the actions found inside the eggs as they go along.  The person who finds the empty egg shouts "Christ is risen!" and families have the option to award a special Easter treat or just name the empty-egg-finder as the winner.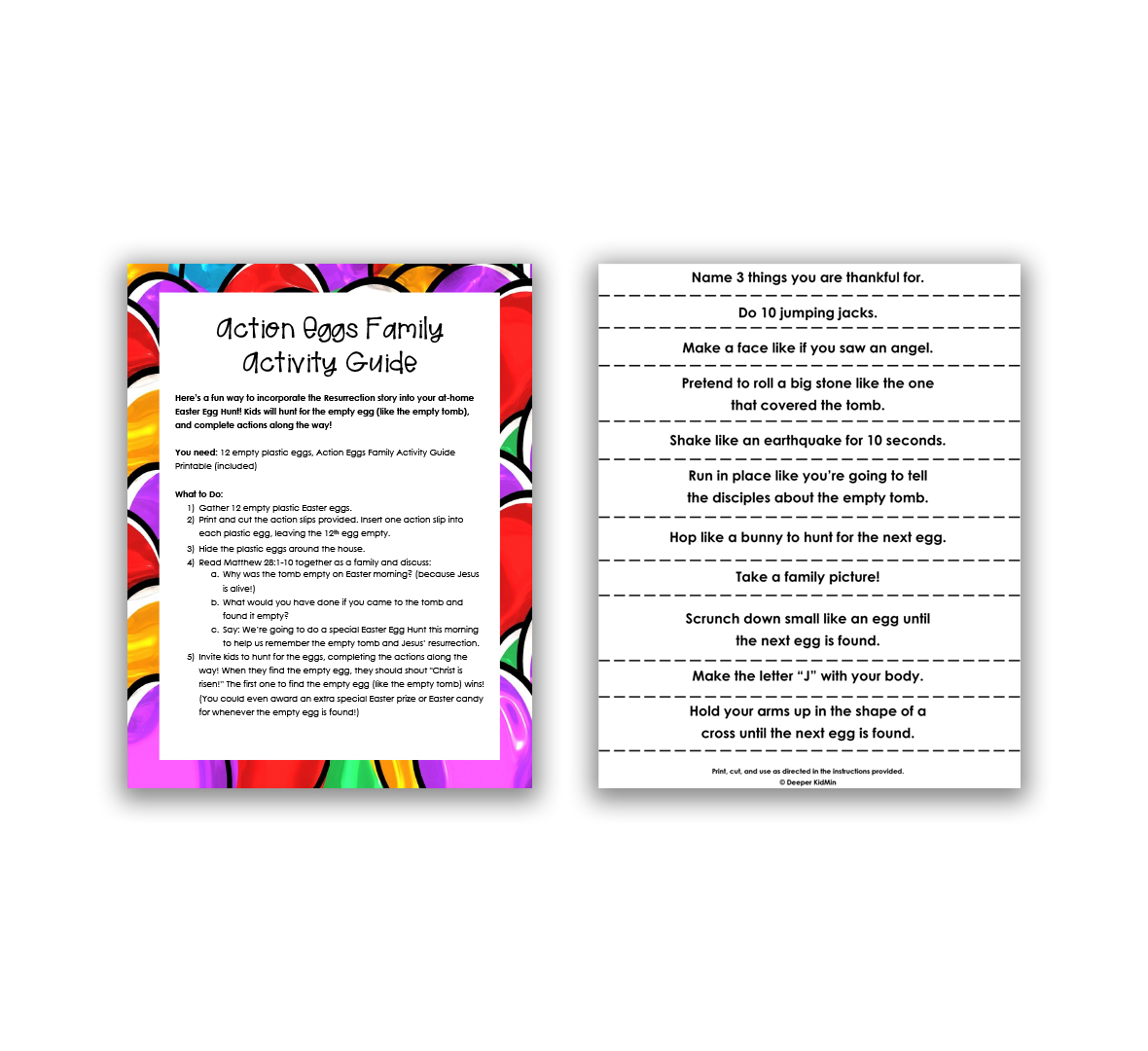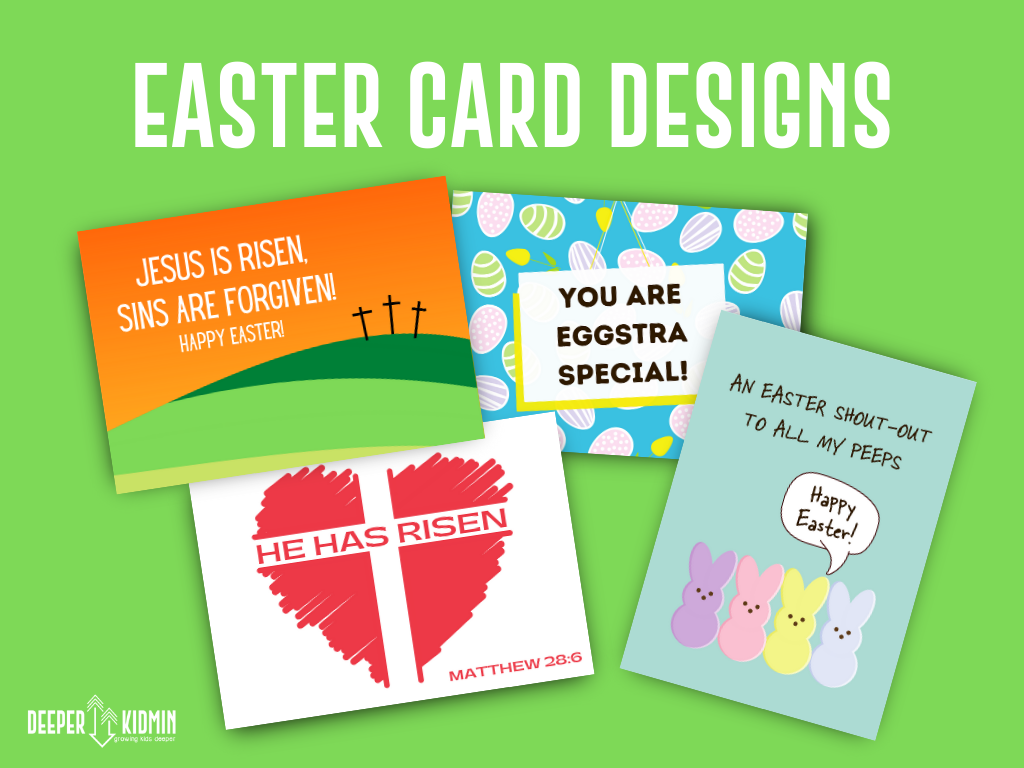 Card Designs
Use these card designs to connect with your kids, families, and volunteers this Easter season! The messages included help you wish your kids and families a Happy Easter while also reminding them of the purpose of the day.
Postcard printable PDFs – Print these approximately 5X7 inch postcards on card stock, write a note on the back, add a stamp, and mail!
Foldable Card Printables – Print on card stock, fold, and cut. Write a note inside the card and put in an envelope to mail to your kids!
At-home egg hunt
You may not be able to host your annual Easter Egg Hunt this year, but you can still equip your families to focus on Jesus and create fun memories this Easter! This download includes everything you need to prepare and distribute an At-Home Glow in the Dark Egg Hunt Bag to each of the families in your ministry.
The activities in the bag will take families 30-45 minutes to complete and includes an Easter family devotion (John 8:12 & Matthew 5:14-16), games, and a special glow in the dark egg hunt kids will love! And don't worry – we've made it as easy as possible for parents with a 6-page Family Guide that will walk them through the whole thing step-by-step.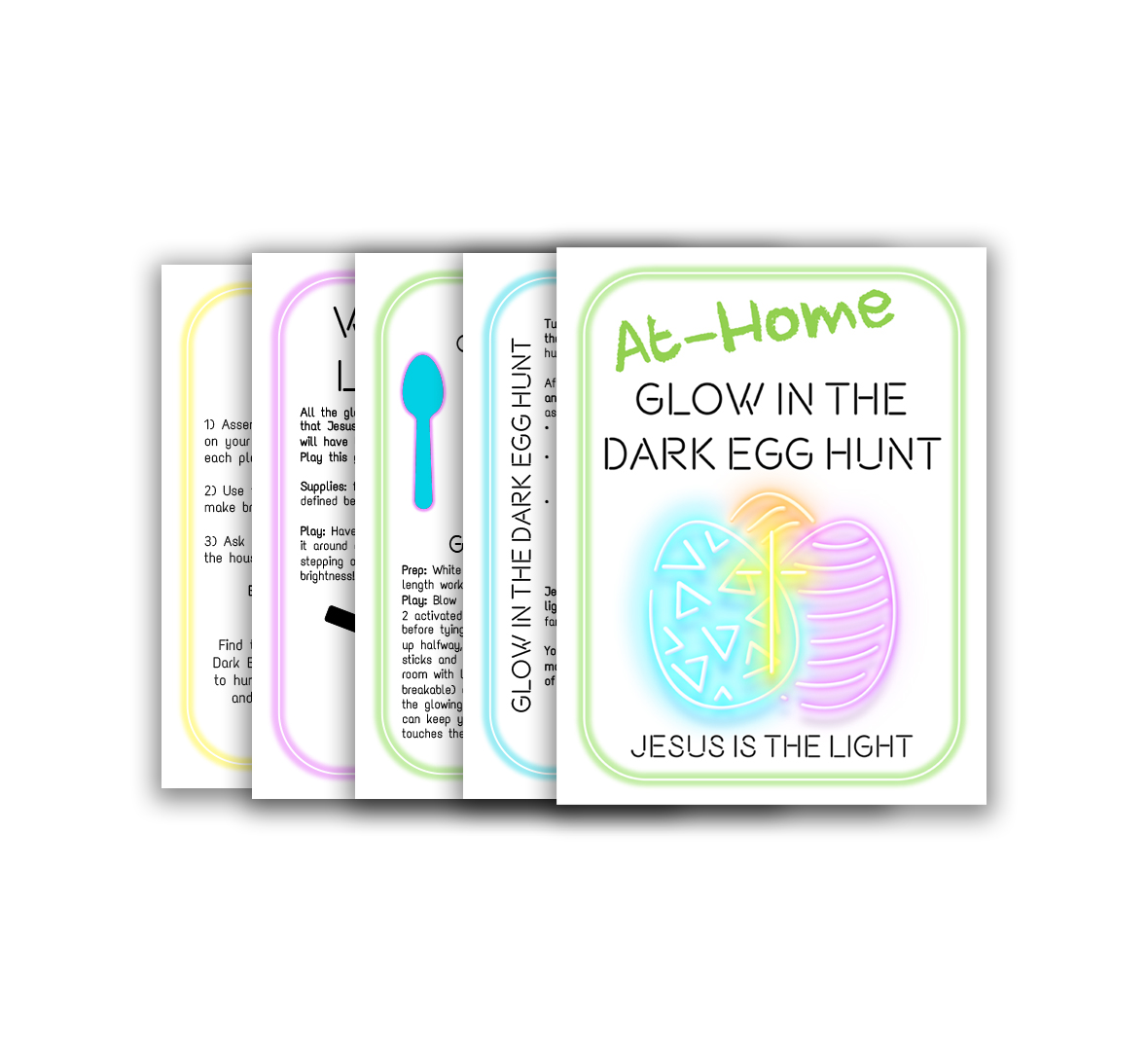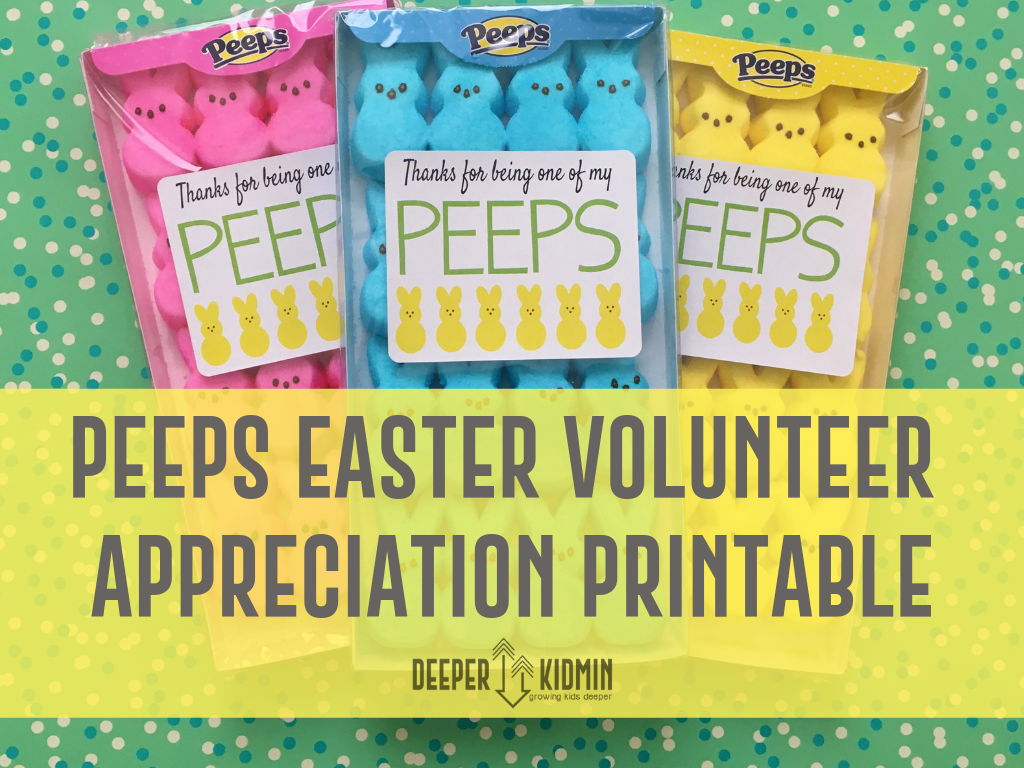 Holiday Family Challenge
Egg hunts, family events, Holy Week services, and more, and that doesn't even include preparation for Easter Sunday! We know you can't pull off this busy season without your awesome team of volunteers, so use this quick and easy printable to remind them you're glad they're one of your peeps.
Glow in the Dark Egg Hunt Event
Gather the families in your ministry and community for a time of Easter stations (crafts & games), a short lesson, then a special egg hunt with glow in the dark Easter eggs!
Take your Easter Egg Hunt to the next level and host a Glow in the Dark Egg Hunt that teaches kids that Jesus is the light. At Easter, we celebrate the life that Jesus brings through his death and resurrection, and kids can learn more about how Jesus is the Light with this special Glow in the Dark Easter Egg Hunt!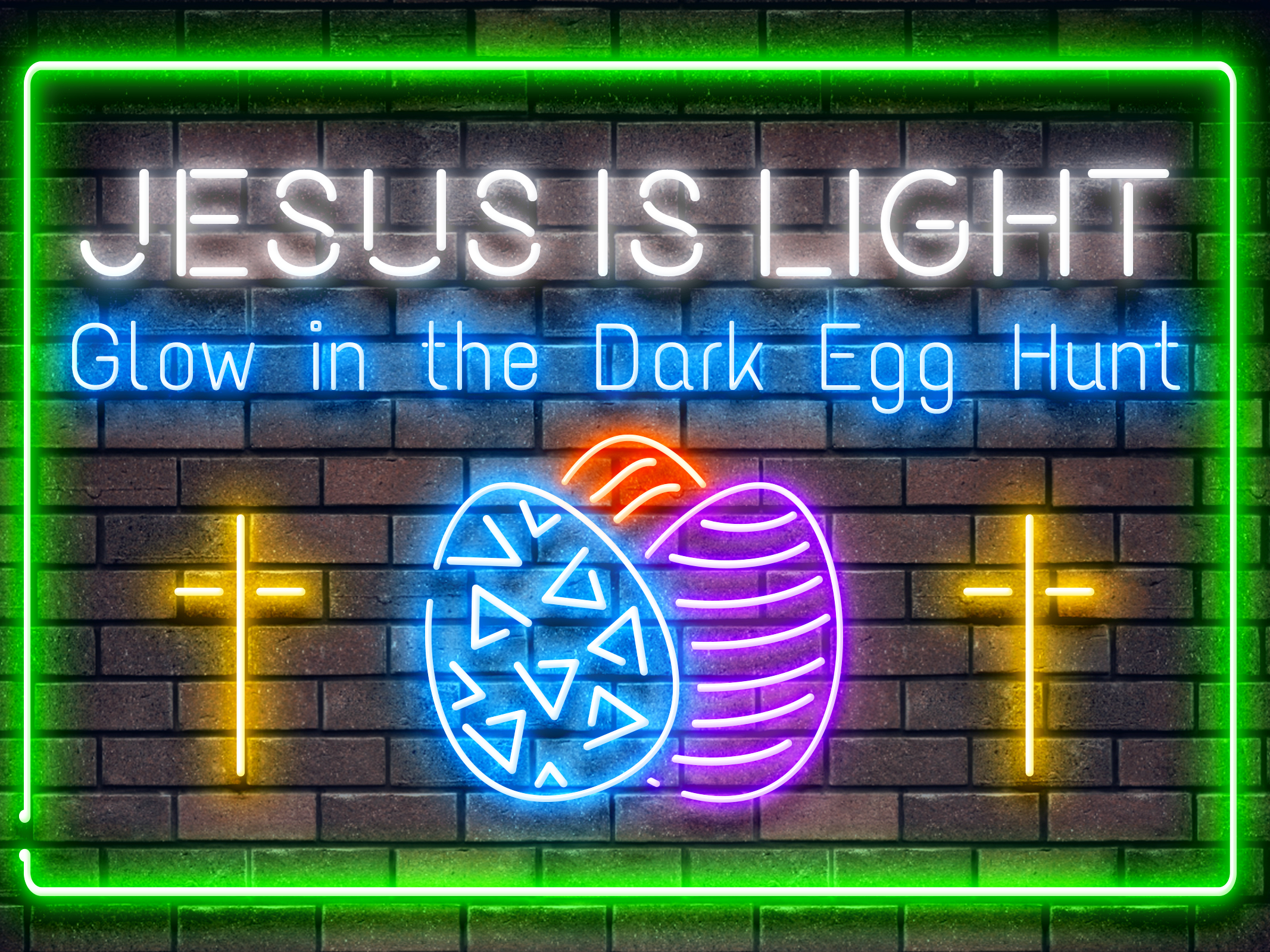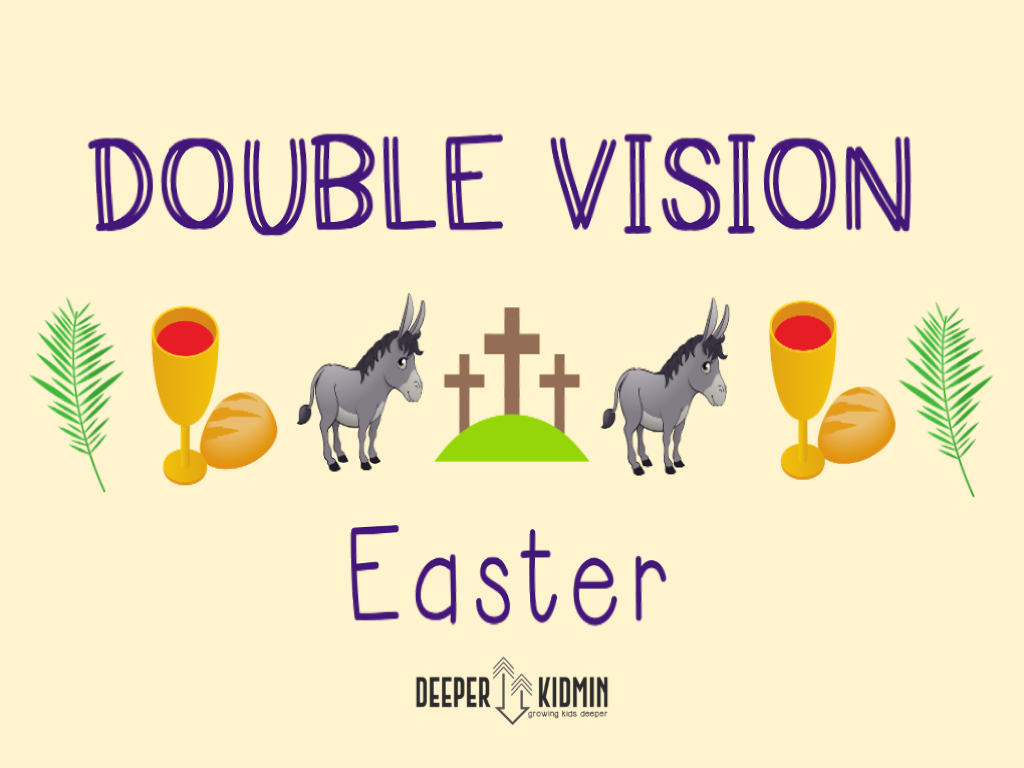 Double Vision: On-Screen Game
In this on-screen game, kids/families must find the Easter picture on each slide without a double. Encourage kids to shout out the answers, write them down, or share them in the chat if playing over Zoom. Play in teams or as individuals. There are 15 double vision slides in all, each with an accompanying answer slide, as well as a title slide, instructions slide, and a closing slide.
Easterrific Faith Adventures
You will find 24 cards. Each card has a mission to complete and a question to discuss.
Challenges as easy as possible for busy families, but at the same time there's enough depth in these activity cards to help the families stay focused on Jesus in the weeks leading up to Easter.
On the back of every card is a puzzle piece. Once a family completes an activity, they can place the piece in its relevant position. By the end of the Easter season, they will have completed a spring-themed puzzle!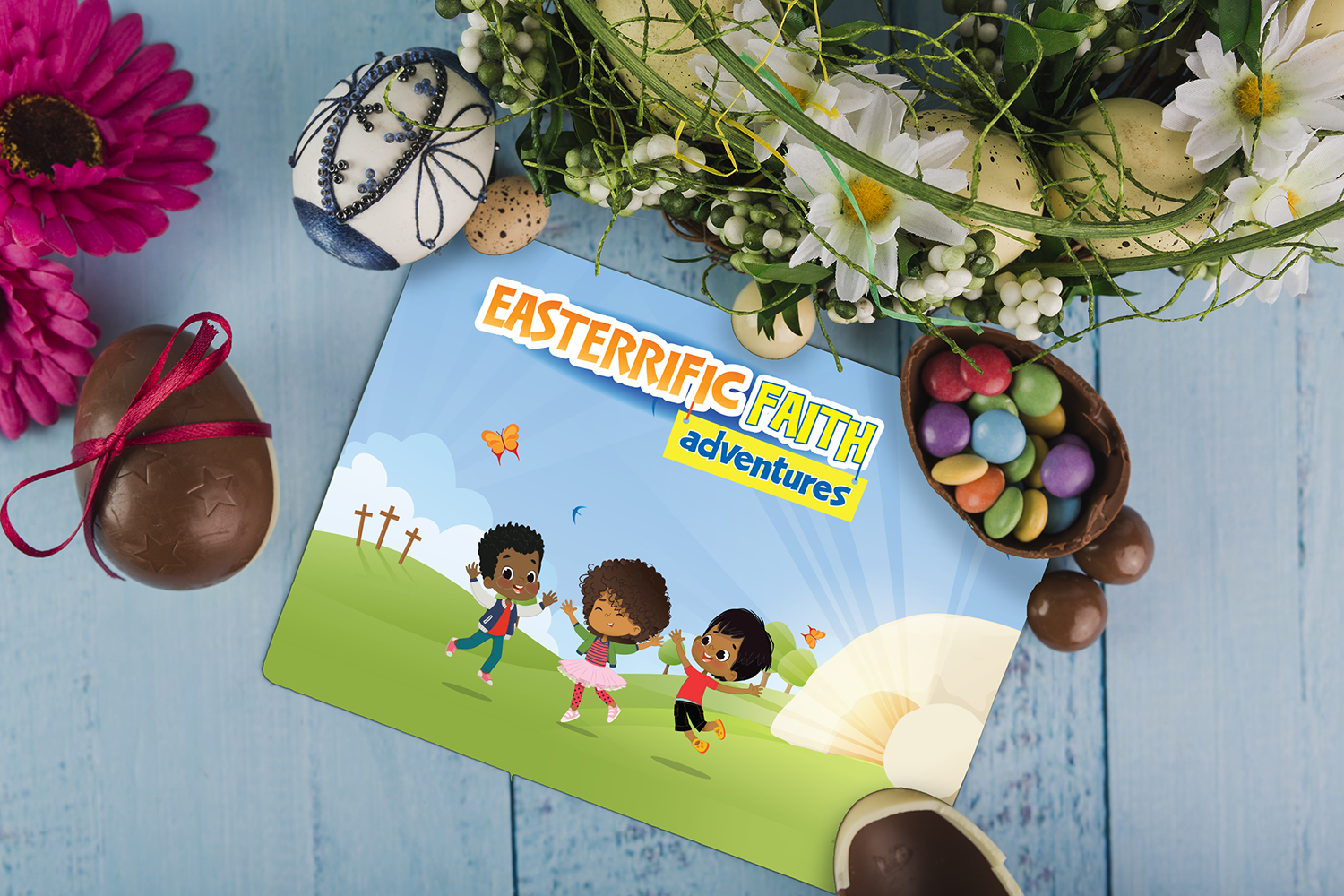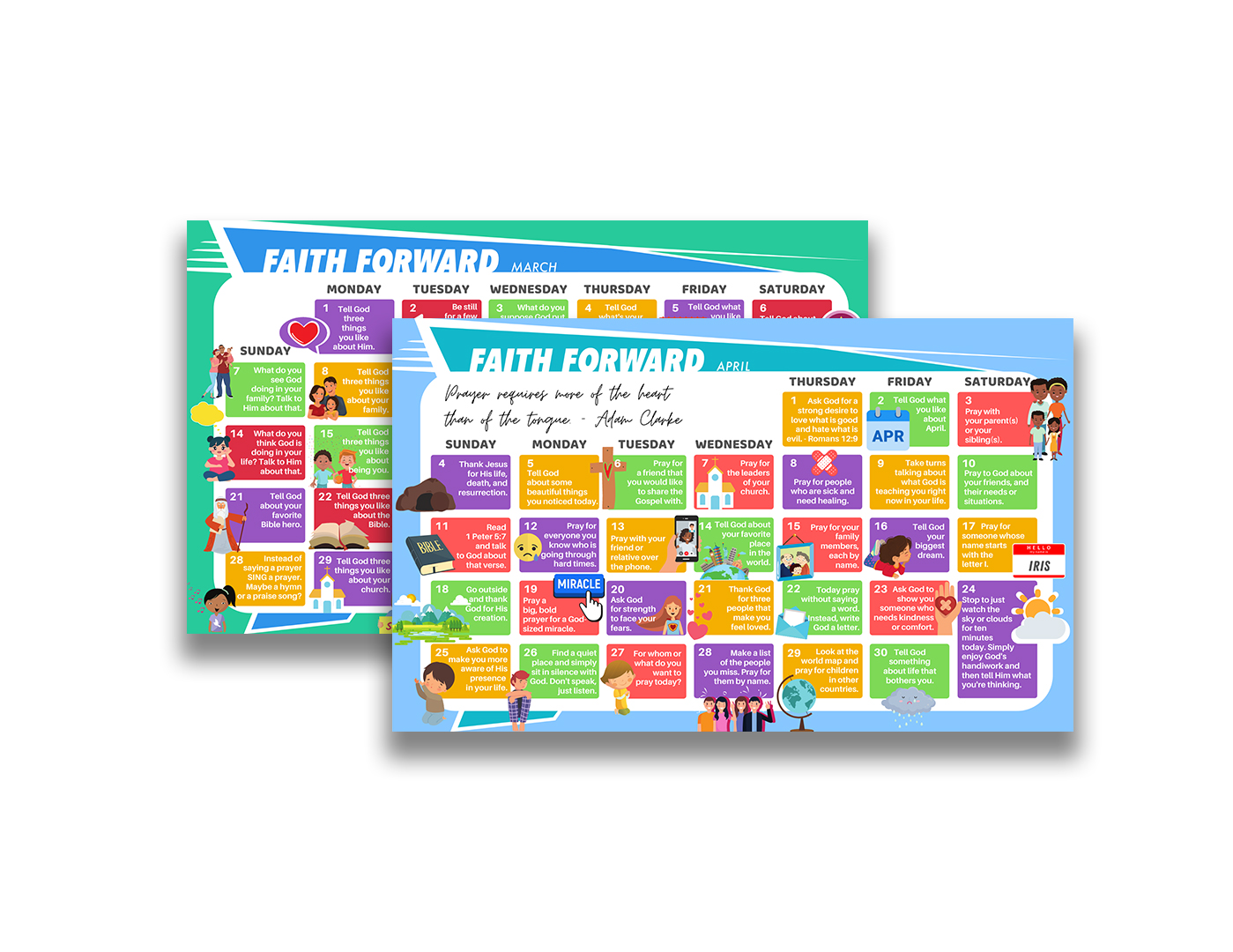 Faith Forward Calendars
We know that praying together as a family is difficult.
These calendars give parents and children a beautiful, fun, and engaging tool to learn new ways to pray, exploring prayer through Scripture, listening, writing, music, movement, and more.
This is a gentle invitation to make room and time for God in March and April.
Parents can stick this poster on their refrigerator as a reminder to take time to pray with their children every day.
GET THE BUNDLE FOR JUST $99
Meet the contributors
The team behind this resource is passionate about helping churches reach and keep new families. They have decades of experience (and tons of mistakes) in church leadership as well as working with other churches. This resource is a collection of that experience.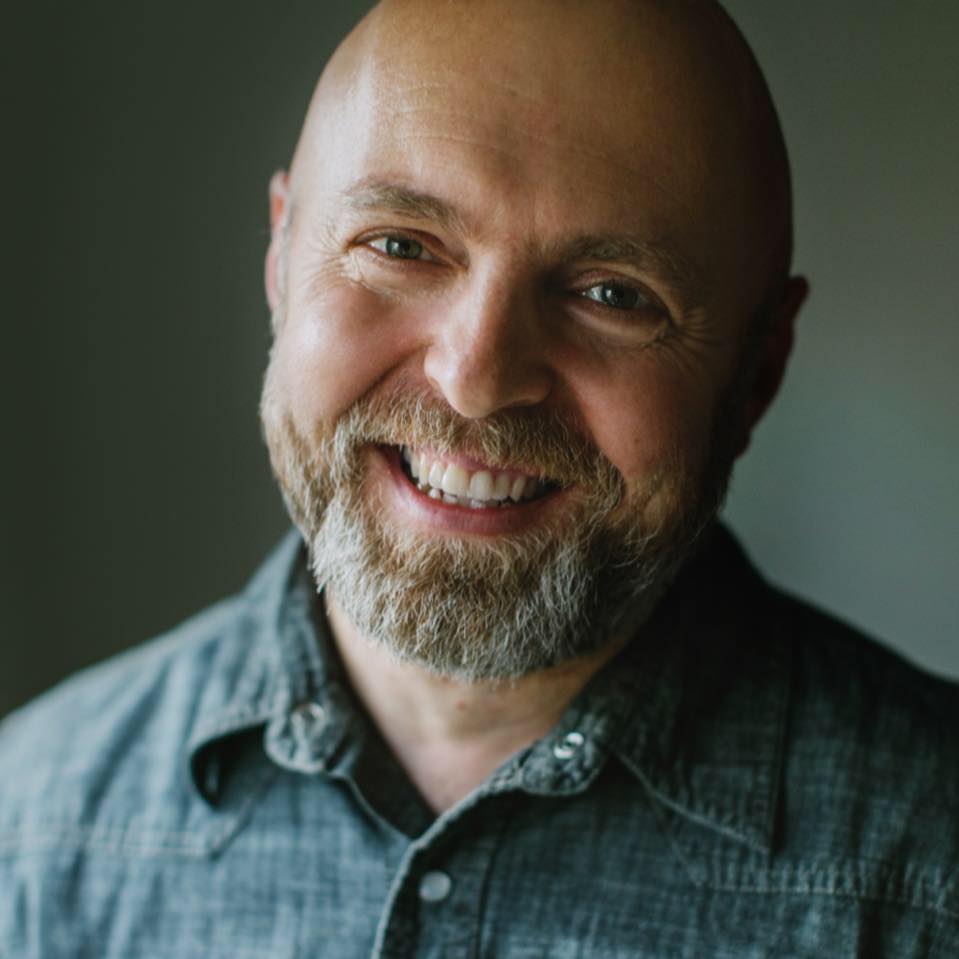 Dema Kohen
Creator & Founder of WE ARE KIDMIN
Dema Kohen is a native Ukrainian, turned American citizen, who has a passion for ministering, not only to children but to those who minister to children. He spent five years in children's ministry here in the States. After years of ministering to broken adults, he decided that ministering to children was his passion. WE ARE KIDMIN exists to be a place of encouragement, inspiration, and hope to the faithful shepherds of children who are too often overworked, overlooked, over-committed, or just plain, over it.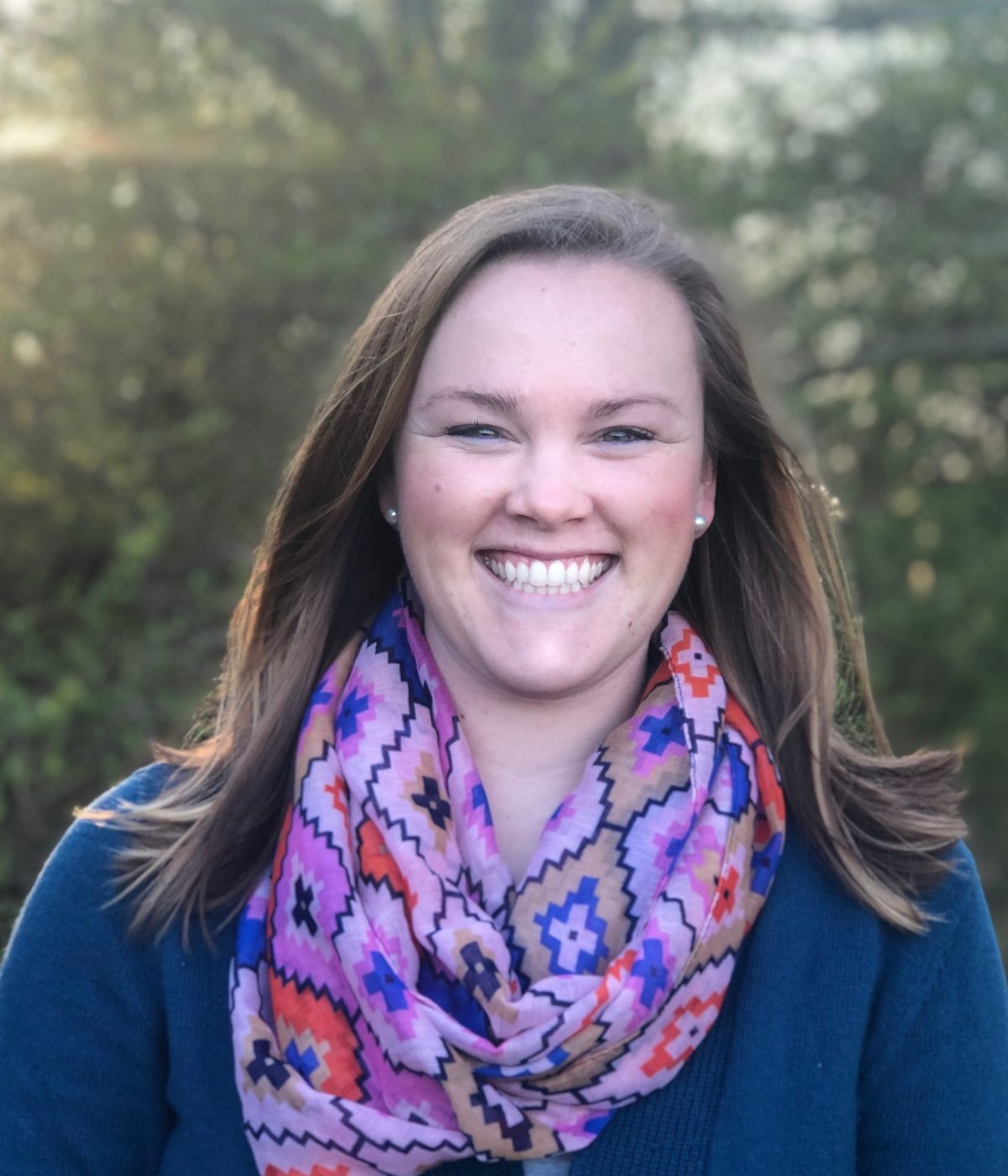 Brittany Nelson
Founder & Creator, Deeper KidMin
Brittany is the creator of Deeper KidMin and former children's pastor. She Deeper KidMin as a place to share her administrative gifts and creativity with other KidMin leaders. I knew that if I could no longer BE a children's pastor, I wanted to SUPPORT children's pastors. And that's the goal of Deeper KidMin.