Ministry Boost hosts multiple webinars for ministry leaders designed to help us all learn from other people for FREE! We'll share ideas, practices, and even resources related to the specific topic for each webinar. You can register for upcoming webinars and get access to previously recorded webinars (and resources) below.
No Results Found
The page you requested could not be found. Try refining your search, or use the navigation above to locate the post.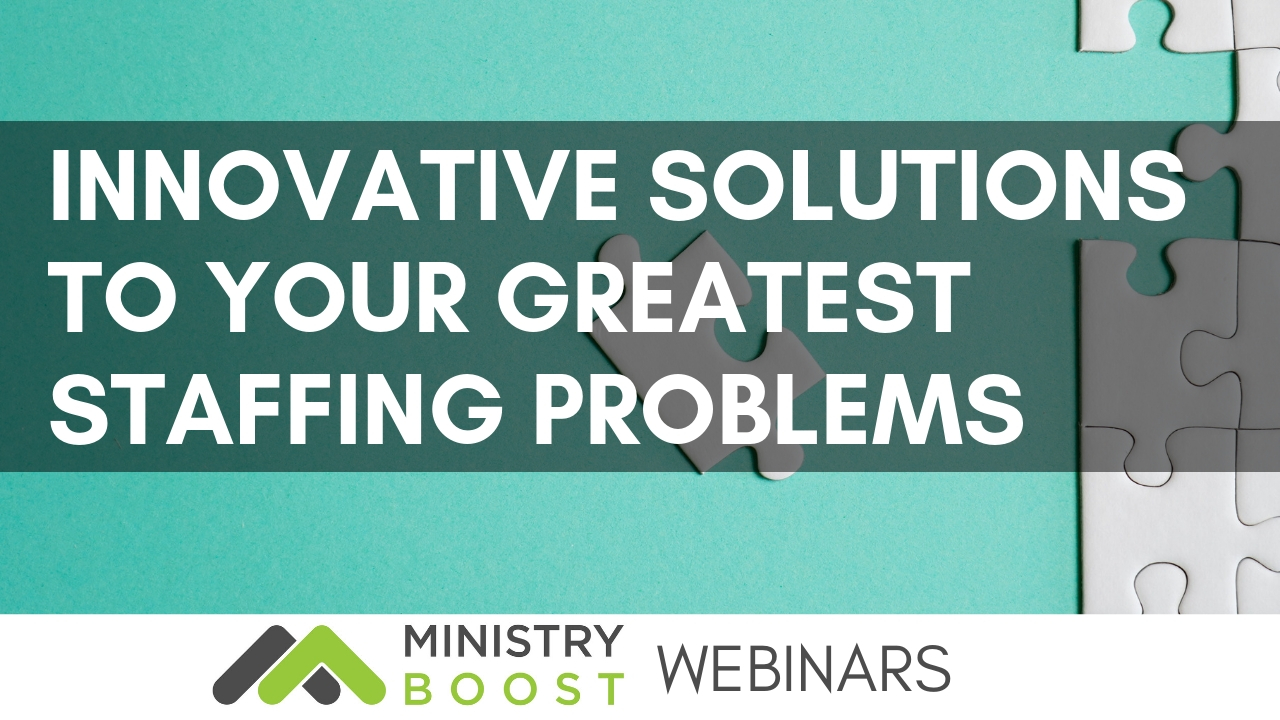 Webinar Details Free Webinar: Innovative Solutions to Solving Your Greatest Staffing Problems Date/Time: Archived (GET ACCESS BELOW) If you lead staff, you probably have challenges: You probably feel under-staffed (who doesn't?) You probably have some staff who are...