 COACHING
Do Ministry Better
Ministry Boost partners with Orange and YouLead Coaching to provide coaching for leaders in children's, youth, and nextgen ministry roles.
Master Teaching Videos | Private Community | Live Q&As | Practical Resources
2-Hour Monthly Coaching Session | Idea Sharing | You Lead Projects
YouLead Coaching is designed specifically for staff who work with Kids, Students or NextGen.
We would like to invite you to join a group!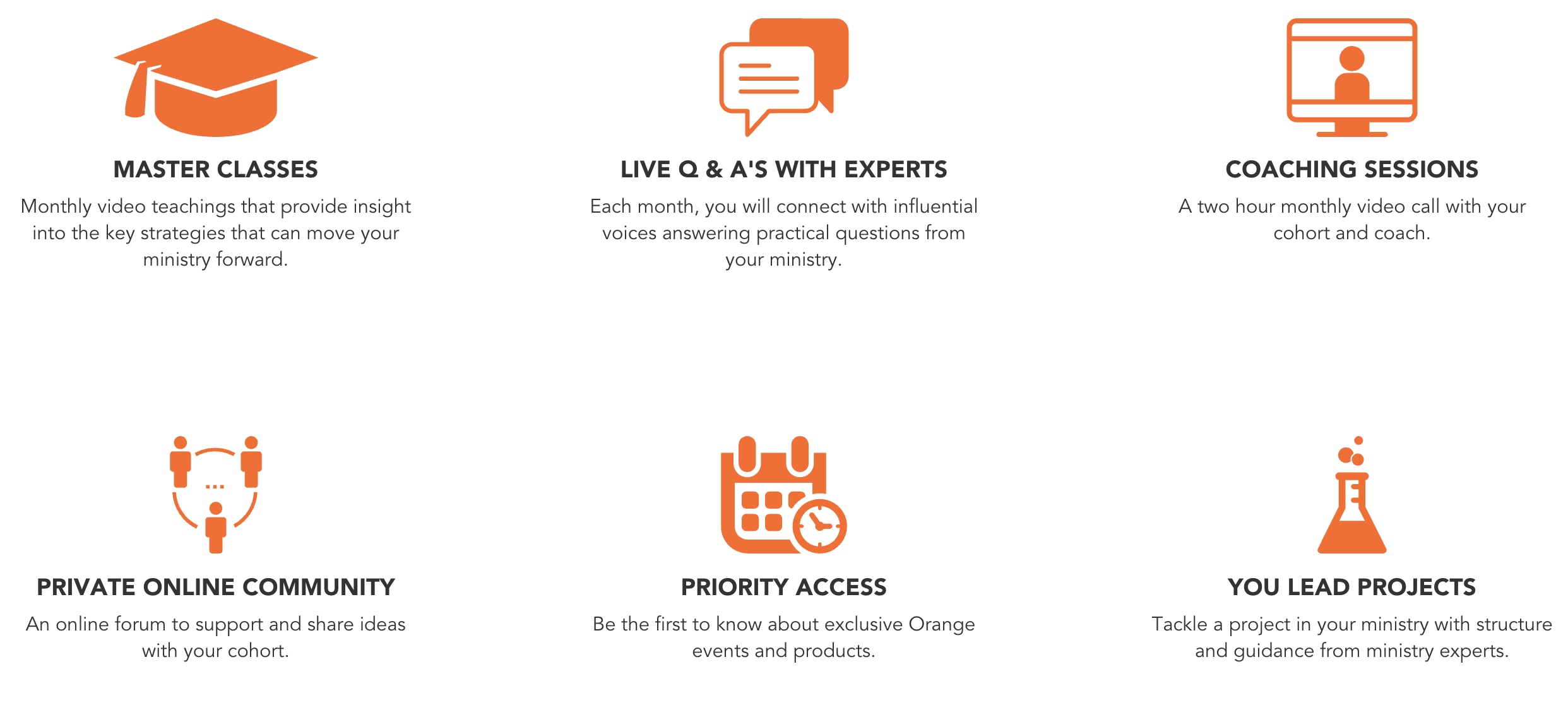 NEW! Team Strategy Cohorts
The Orange Learning Collective
Want to pull all the parts and pieces of Orange together in a cohesive strategy for your Family Ministry?
The Orange Learning Collective is a 12 month, in-person, cohort experience that meets in Atlanta.  You'll connect with Orange content experts, connect with other Family Ministry teams and be inspired to think farther than you ever have before. By invitation only, this cohort includes 3 meetings in Atlanta for a 3-5 member team.
Next Cohort Launches in August 2019
Every Coaching membership comes with a free training Course FROM Ministry Boost