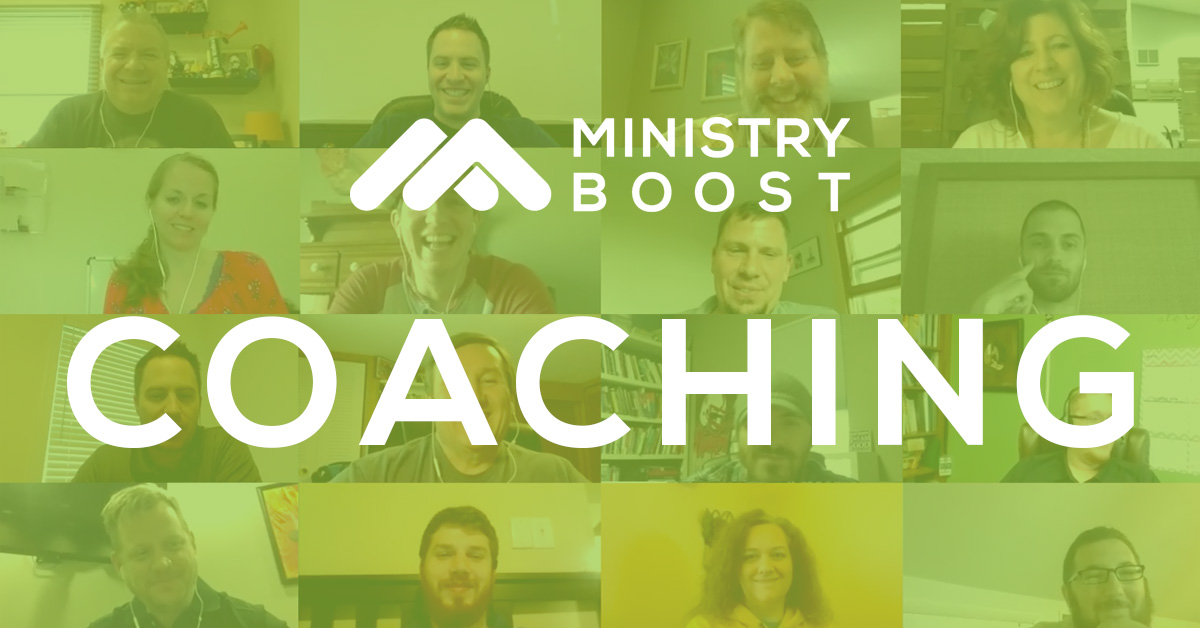 COACHING
Grow Better Together
Register now for 2024 Coaching Groups

WHAT IS MINISTRY BOOST COACHING?
Ministry Boost Coaching groups exist for leaders of Children's Ministry, Student Ministry, and NextGen/Family Ministry leaders coming together to:
Share ideas
Exchange resources
Provide and receive accountability
Learn from one another
All of it happens in the context of the community that is formed among the group. In fact, most people who have participated in a coaching group would say that relationships are the thing they valued the most.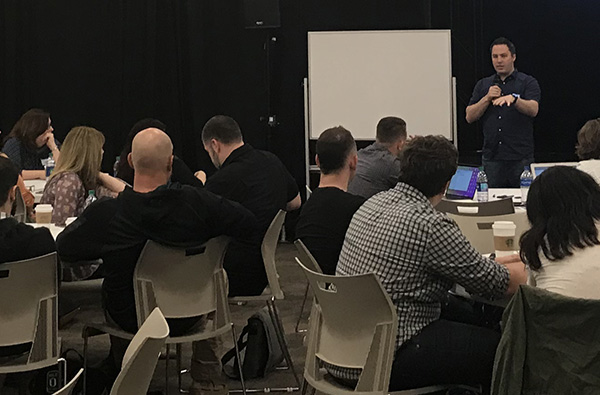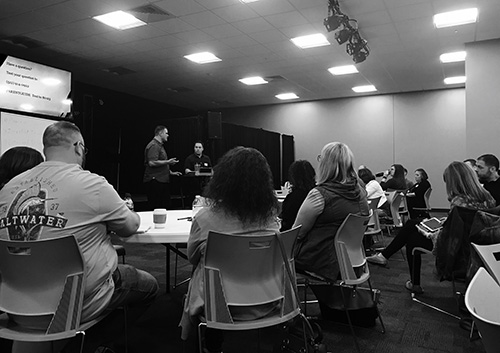 WHAT ARE THE DETAILS?
Coaching Groups will meet for 5 months
Groups run from February through June
Calls will take place on Zoom twice/month for 1 hour
The size of groups will vary with a max of 15 leaders
WHEN WILL CALLS TAKE PLACE?
Coaching calls will take place on Zoom twice a month. There are multiple coaching groups, and right now, the call time options include:
Mondays at 2PM Eastern
Wednesdays at 2PM Eastern
Thursdays at 2PM Eastern
More times will be added based on the number of groups that launch.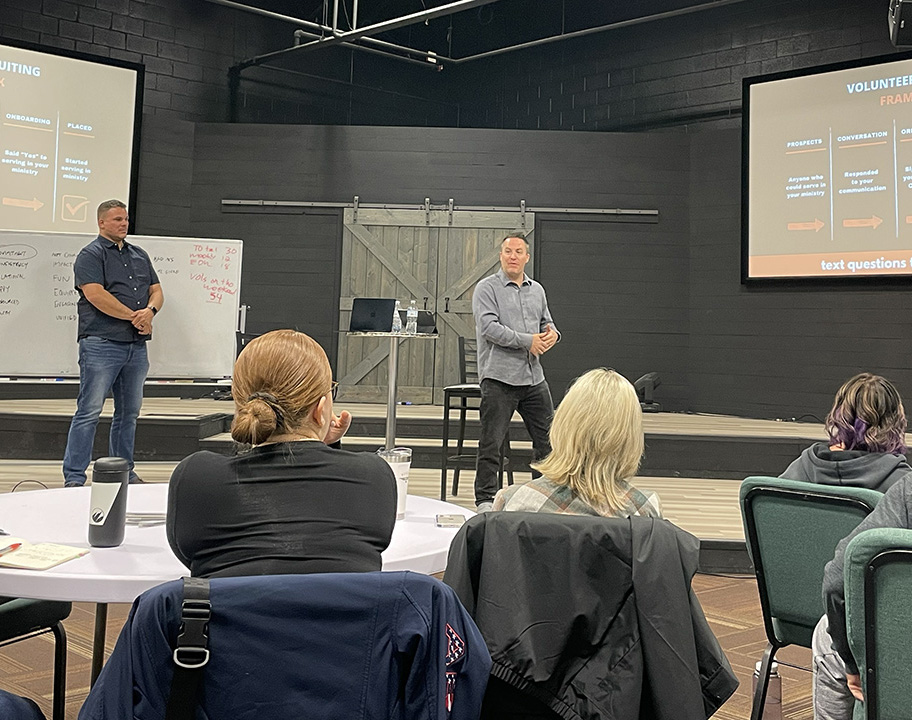 WHO IS IT FOR?
These new coaching groups are for anyone who serves in:
Children's Ministry
Youth/Student Ministry
NextGen/Family Ministry

If you serve in any of those roles…
Coaching is for YOU.
2024 groups start in February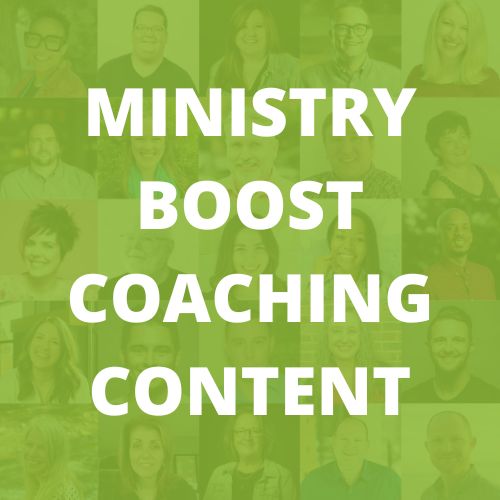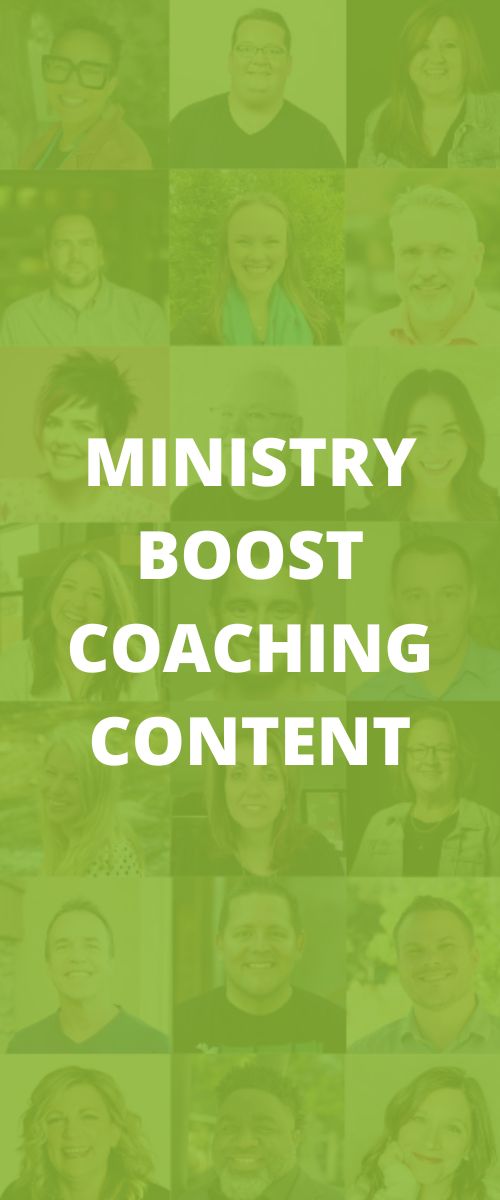 Month 1
Family Ministry Essentials
Developing as a Family Ministry Leader
Three Basic Elements of Family Ministry
Month 2
Family Ministry Strategy
The 3 Buckets in every Family Ministry
Ministry-Specific Focus (see topics below)
Month 3
Recruit Volunteers Every Week
Volunteer Recruiting Part 1
Volunteer Recruiting Part 2
Month 4
Ministry Development & Expansion
Ministry-Specific Focus (see topics below)
Building a Parent Ministry Strategy
Month 5
Empowering Volunteer Teams
Strategy for Training Volunteers
Volunteer Structure & Leadership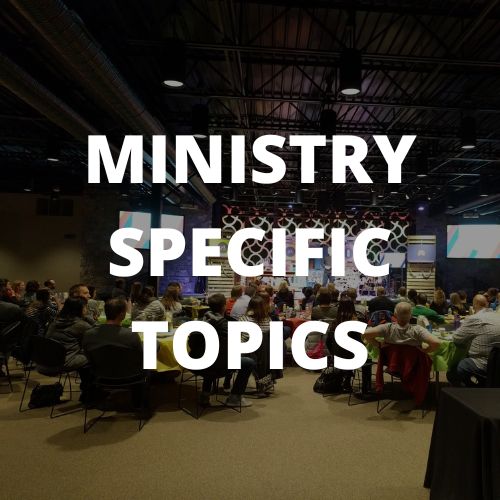 Children's Ministry Sessions
#kidmin
Redefining Kids Ministry
Large Group/Small Group Strategy
student Ministry Sessions
#youthmin
Redefining Youth Ministry
Planning and Leading Trips & Events
NextGen / Family pastor Sessions
#iamnextgen
Your "OFFICIAL" Job Description
Leading Staff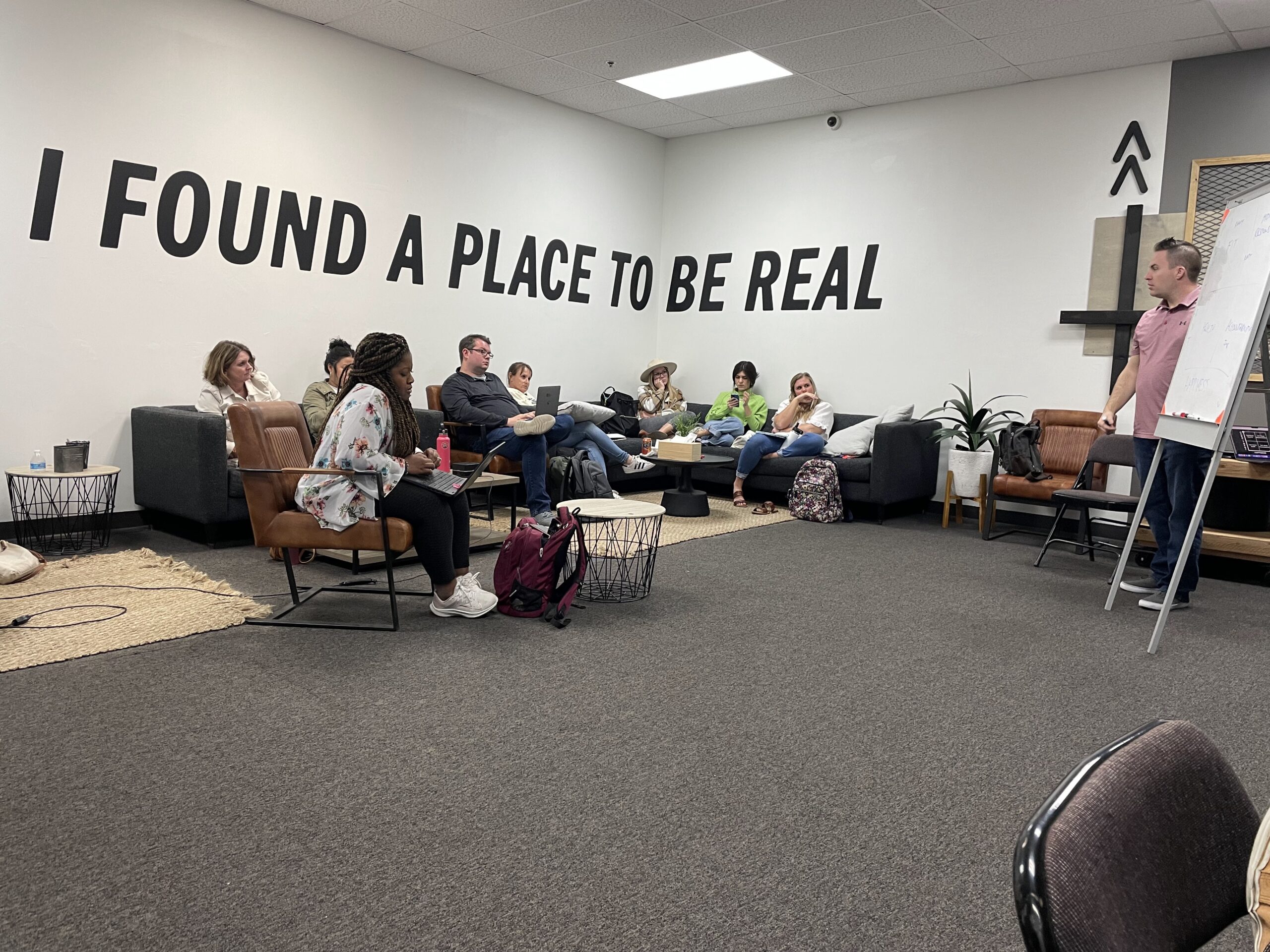 WHAT IS INCLUDED IN COACHING?
Coaching will require a membership to Ministry Boost Membership, which gives you access to over 50 courses and resources that we'll use throughout the coaching experience. Plus, you also get: 
Group Text

Access

1-on-1 Calls with Your Coach
Bonus Guest Q&A Interviews
An exclusive invite to an in-person gathering…
IN-PERSON GATHERING IN ORLANDO
Every leader who participates in Coaching will be invited to an in-person gathering in Orlando in March. The specific dates are Wed-Thu, March 6-7. It will go from 2PM on Wednesday through Thursday night. 
We'll visit and learn from some local churches
We'll cover the cost of the meals we have together (dinner on Wednesday and lunch/dinner on Thursday), and you'll cover your lodging, travel, and other meals while you're there. You might even opt to stick around for the weekend and attend services at one or more churches.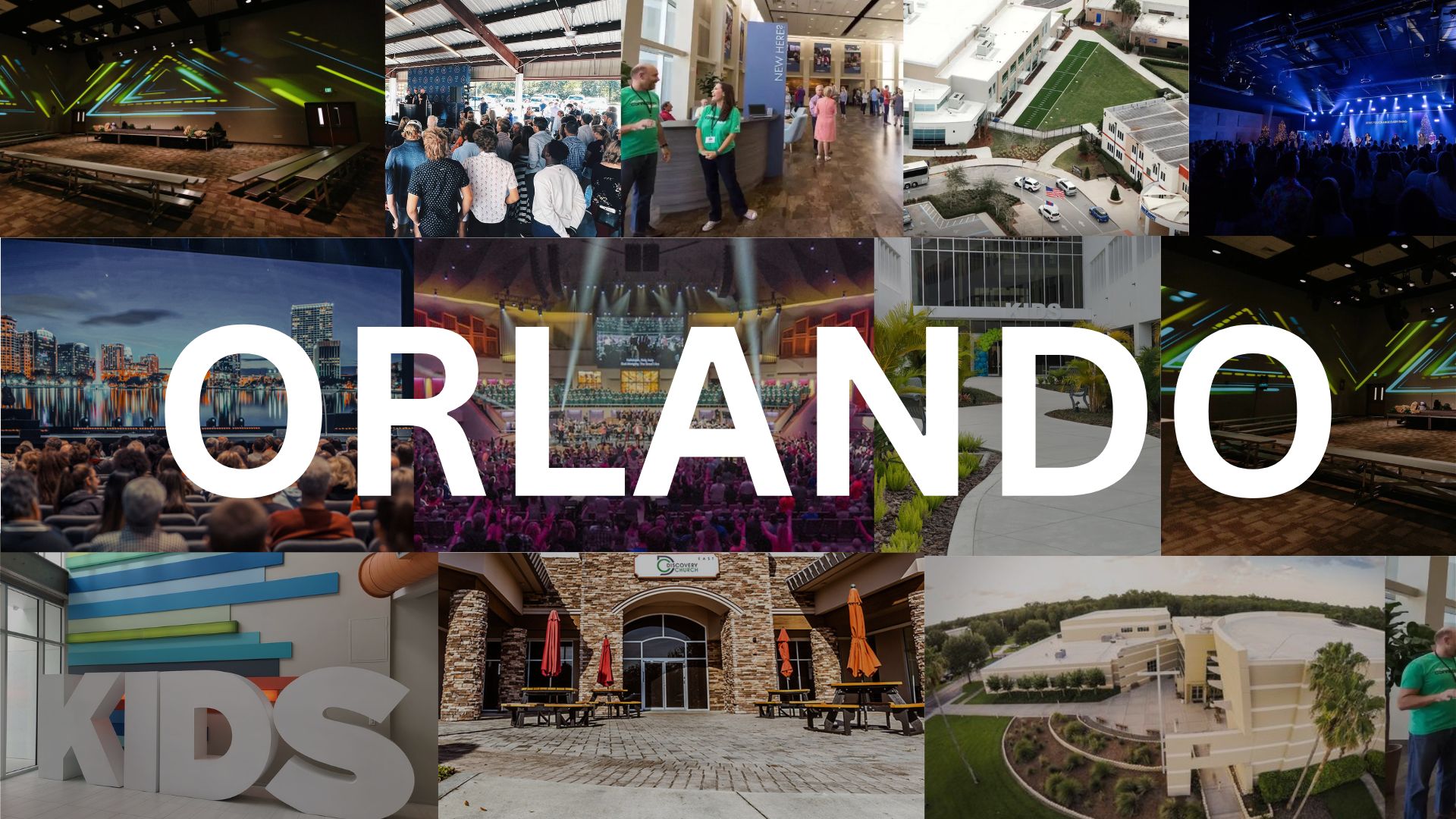 Max of 15 Per Group | Private Messaging | Practical Resources
Membership Content | 1-on-1 Calls | Bonus Guest Q&As
1 Hour Calls Bi-Monthly | Idea Sharing | 5 Months Long
Register by Feb 5 for New Groups
Most ministry coaching experiences cost between $1,800-$3,000. This is true for youth/student ministry coaching as well as other roles. In addition, there aren't many coaching groups for children's ministry and family/nextgen ministry leaders.
Ministry Boost coaching is designed to be much more affordable so more leaders can get access to coaching. We believe coaching + content gives leaders the best chance to develop their ministries.
Ministry Boost
Membership

is required along with Coaching, as we will lean on much of the membership content throughout the coaching experience.
Pay Monthly
+ Membership Required = $27/month
Bi-weekly Calls

Private Messaging Group

1-on-1 Calls with Coaches

Shared Resources

Membership Content

Bonus Q&A Calls

Group Text Chat
Pay in Full
+ Membership Required = $27/month
Bi-weekly Calls

Private Messaging Group

1-on-1 Calls with Coaches

Shared Resources

Membership Content

Bonus Q&A Calls

Group Text Chat

SAVE 25% ($150) and Pay in Full
Is Ministry Boost Membership REQUIRED?
Yes, membership is required for Coaching participants. We'll actually use Ministry Boost Membership content throughout the coaching program to help you make strides in your ministry development.
Okay, so what is the total cost then?
Membership is $27/month. Coaching is $120/month if you pay monthly, so that's $147/month for 5 months ($735).
If you pay in full upfront, your total cost would be $450 for Coaching and $135 for 5 months of membership ($585), the equivalent of $117/month.
In either case, we hope you'll continue your membership after Coaching wraps up as you continue to build your ministry.
Can I split the cost up between two budget years?
Yes. If you have unused budget funds left and want to apply that before the fiscal year turns, you can do that and pay the balance out of next year's funds. Just email us at info@ministryboost.org.
Can multiple staff from our church participate?
Absolutely. In that case, make sure you get the Entire Staff Membership ($47/month) and register for coaching separately for each staff person. Let us know if you want to be in the same groups or not.
Will I have FOMO if I can't attend the in-person gathering?
Probably, but the in-person gathering is a bonus option and you won't need that experience to benefit from Coaching. If you're from a cold-weather area like Nick, you're definitely going to miss the Orlando weather.
Could there be an additional in-person gathering at the end?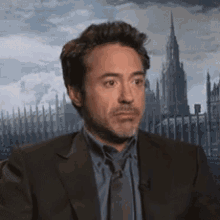 Join a Coaching Group for 2024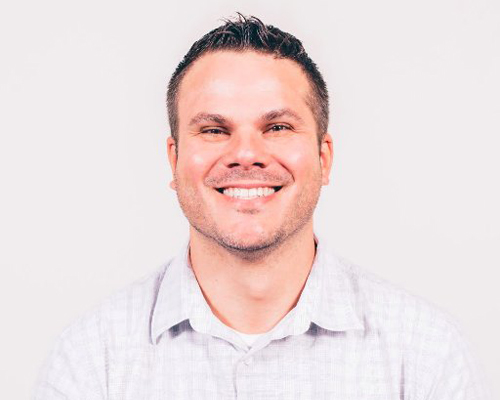 Kenny Conley
Co-Founder & Coach
Kenny, a 20-year veteran of kids and family ministry, and he most recently served as the Children's Pastor at Mariners Church in Irvine, CA. His passion to see the next generation come to know and follow Christ propels him to constantly rethink how the church approaches ministry to kids, students and their families. Kenny loves to network and collaborate with ministry leaders around the world to push ministry to new levels. Kenny writes at iamnextgen.com and childrensministryonline.com.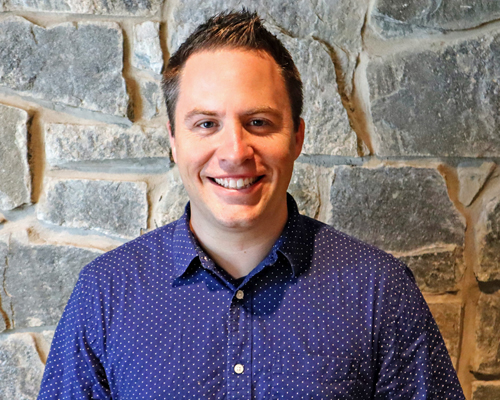 Nick Blevins
Co-Founder & Coach
Nick and his wife Jennifer have been married for over a decade and are blessed with their 2 kids, Isaac & Mackenzie. Nick serves on the leadership team at Community Christian Church and leads the NextGen Ministry staff team. Nick loves to help church leaders work on their ministry (not just in it) and he is a certified Church StratOp facilitator, helping churches walk through the proven strategic planning process of StratOp. He is the author of The Volunteer Playbook and you can find his writing, free resources, and weekly interviews with family ministry leaders at nickblevins.com.
Join a Coaching Group for 2024