practical ideas and tools to help you navigate the covid-19 reality
Online Engagement OnLY
While your church is not holding in-person gatherings, engaging online instead, you'll get ideas for how to keep families connected as well as how to help new families (who found you online) get connected all while using VOLUNTEERS to help make it happen.
Preparing For Launch
Once your church has a date for when you will launch in-person gatherings again, whether staggered or all at once, this resource will help you prepare your facilities, your volunteers, and your families for when that date comes. The goal is to be fully prepared and to build trust.
Post-Launch Retention
You've launched back into whatever the "new normal" looks like. Maybe you jumped in all at once or you are taking smaller steps, but either way, this resource will help you retain the families who were already a part of your church as well as the new ones you have reached online.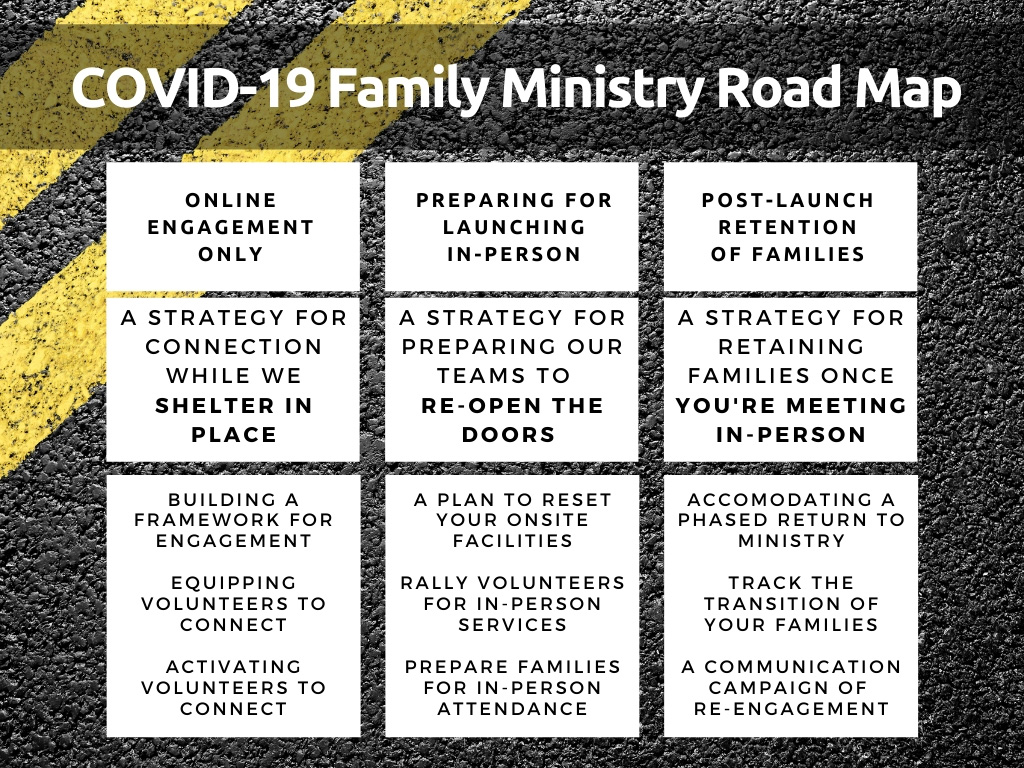 Included in the resource you'll find a PDF of
Key Questions & Decisions for church leaders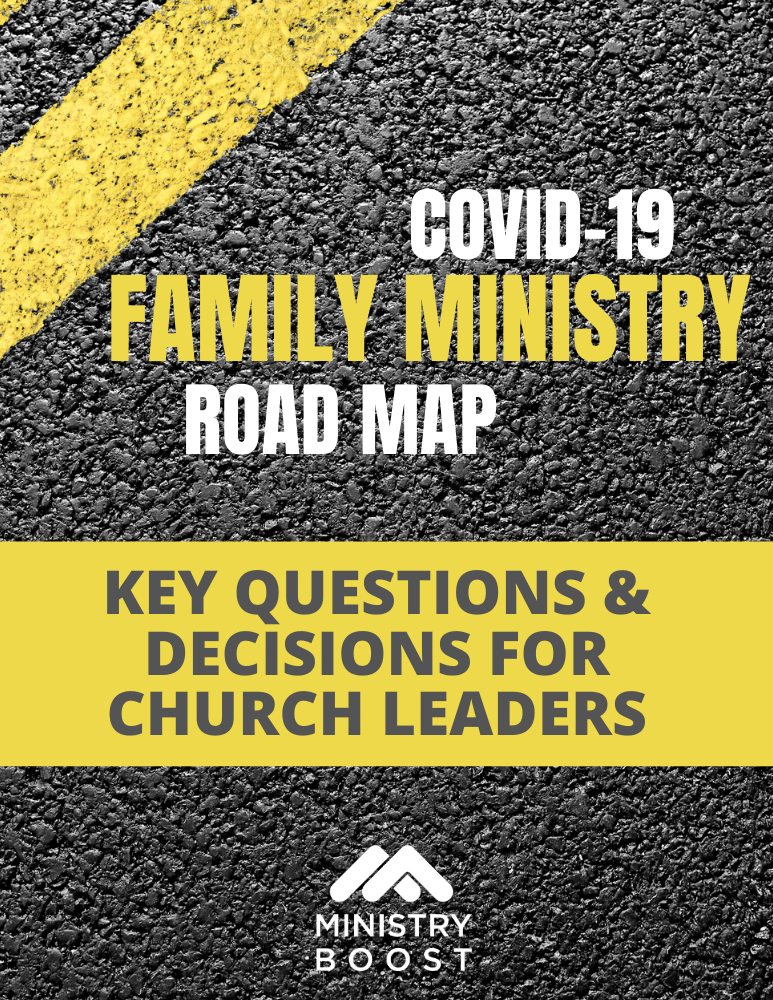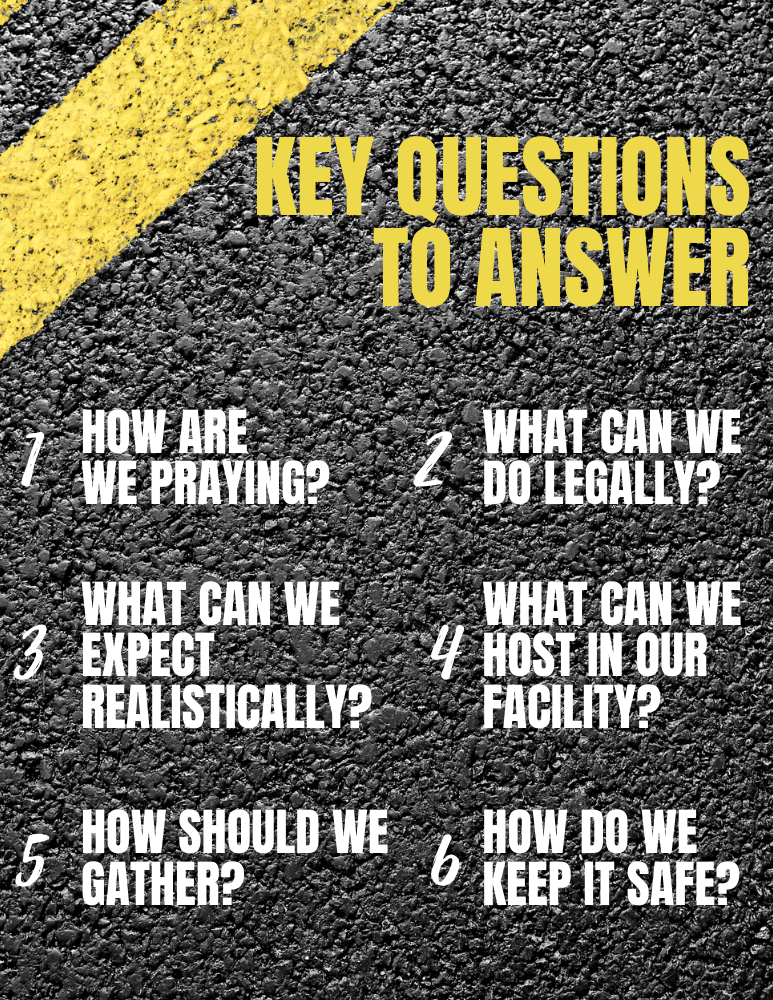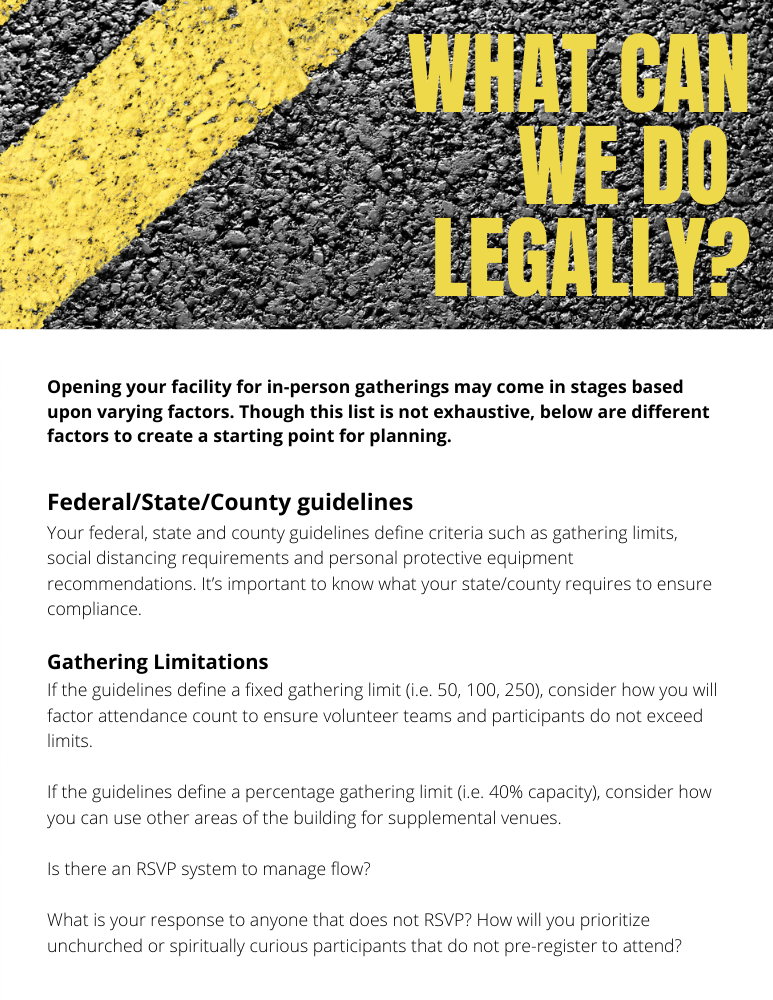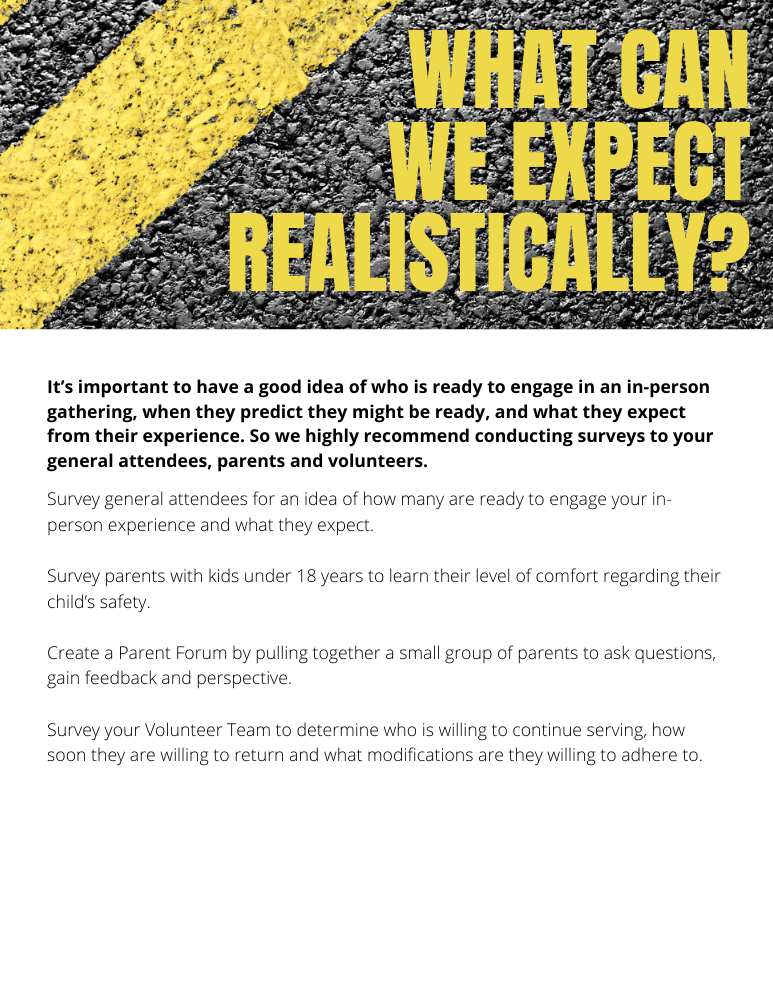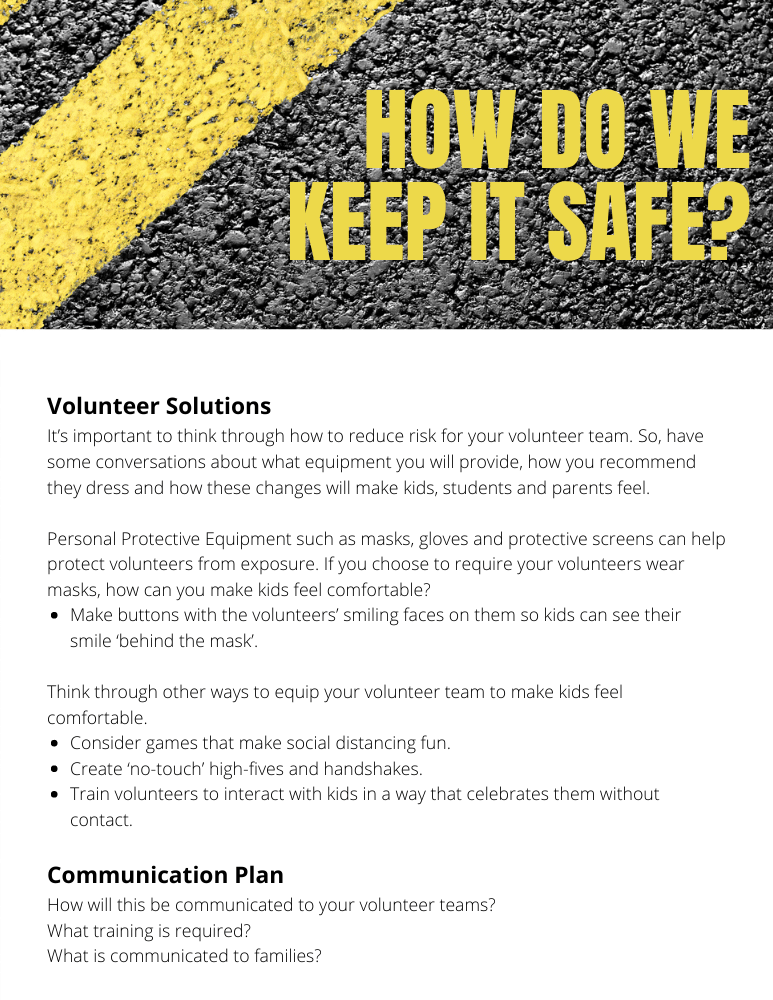 In addition to the resource, we recorded a webinar where we talked through the resource as well as some of the new content that has been added since it came out, including a PDF of the Key Questions & Decisions church leaders need to walk through. Fill out the form below and get everything in one email.