A
Free resource

 to Help You Grow Your Team
We'll talk through 5 Steps you can take to start recruiting more volunteers as soon as you finish watching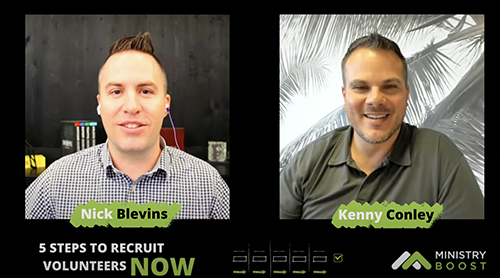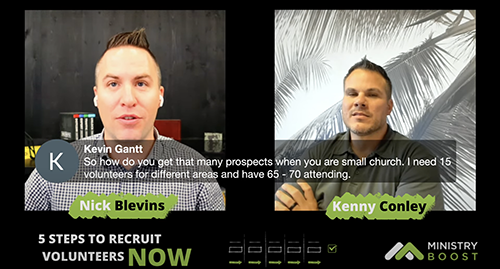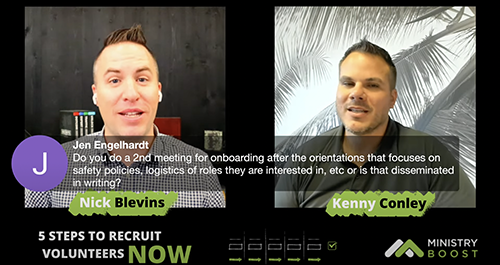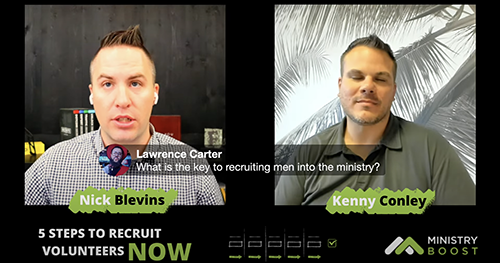 What You'll Get
In this free training, you'll get:
1-Hour Video covering the 5 steps
5 Steps Workbook PDF
Recruiting volunteers is a challenge, but it's not impossible. This framework will give you a plan you can follow to recruit volunteers in any church context.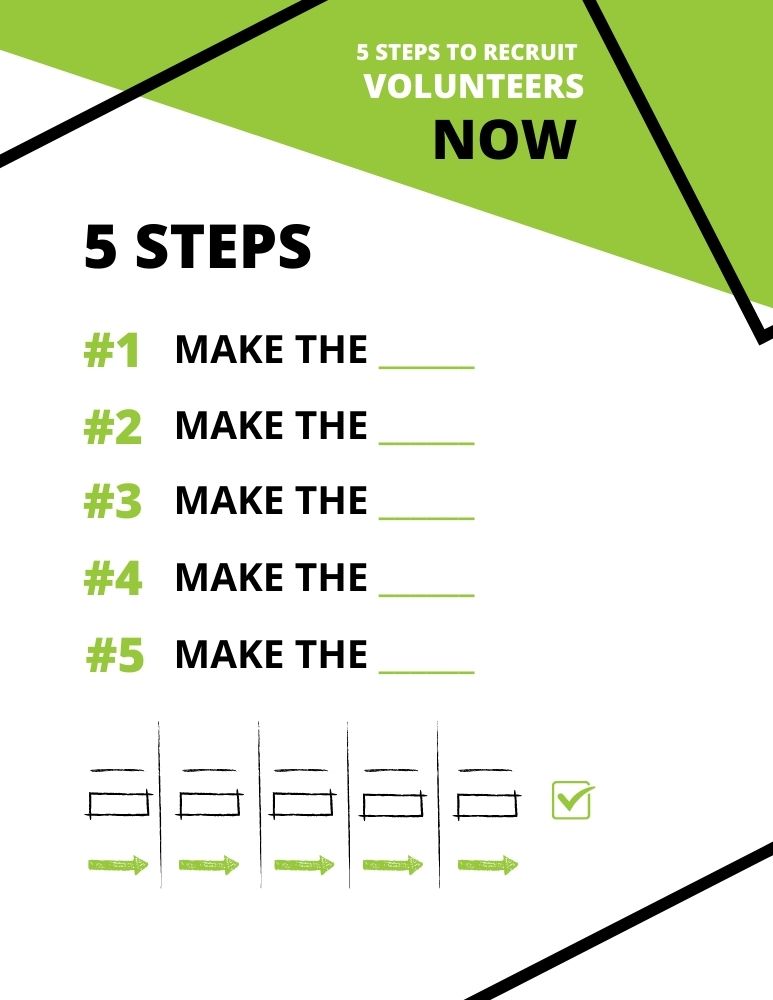 What Other Church Leaders Have Said
Below, you'll find feedback from a few of the hundreds of church leaders that have used one of our courses, Volunteer Boost, to recruit volunteers. This 5 Steps Free Training shares a simplified version of what's taught in that course… and it's free.
Be passionate and constant with recruitment! I should always be asking and have a clear plan for following up, offering orientations, and onboarding. You will love it! This challenge is practical and doable. But, above all, it works!!!!
"Completely changed my thought process & has now given us a tangible way to effectively recruit. Do it! Don't try to re-invent the wheel."
I now understand the importance of clarity and processes – setting and tracking goals. Having support in setting up those systems is priceless! I appreciate the forms and samples! I loved the workbook!"